We wanted to showcase some photos and testimonials from some recent customers. We've had many customers purchase Skatelite to build ramps and fun-boxes to enjoy while social distancing and staying at home.
I thought it was particularly interesting that the pics show how well the Skatelite holds up while the plywood deteriorates (see the close up pic of the coping and the sides of the quarter pipe). The plywood is already discolored and weathered but the Skatelite still looks brand new and has no deterioration.

I don't have a ramp company or anything like that. I just built the ramps myself for my son when the COVID lockdown happened here in New Jersey back in March. They shut down his local skate park and he was really crushed over it so I built one for him at home. Box and rail too! It's an excellent product. I'm glad I used it.

- Ian M.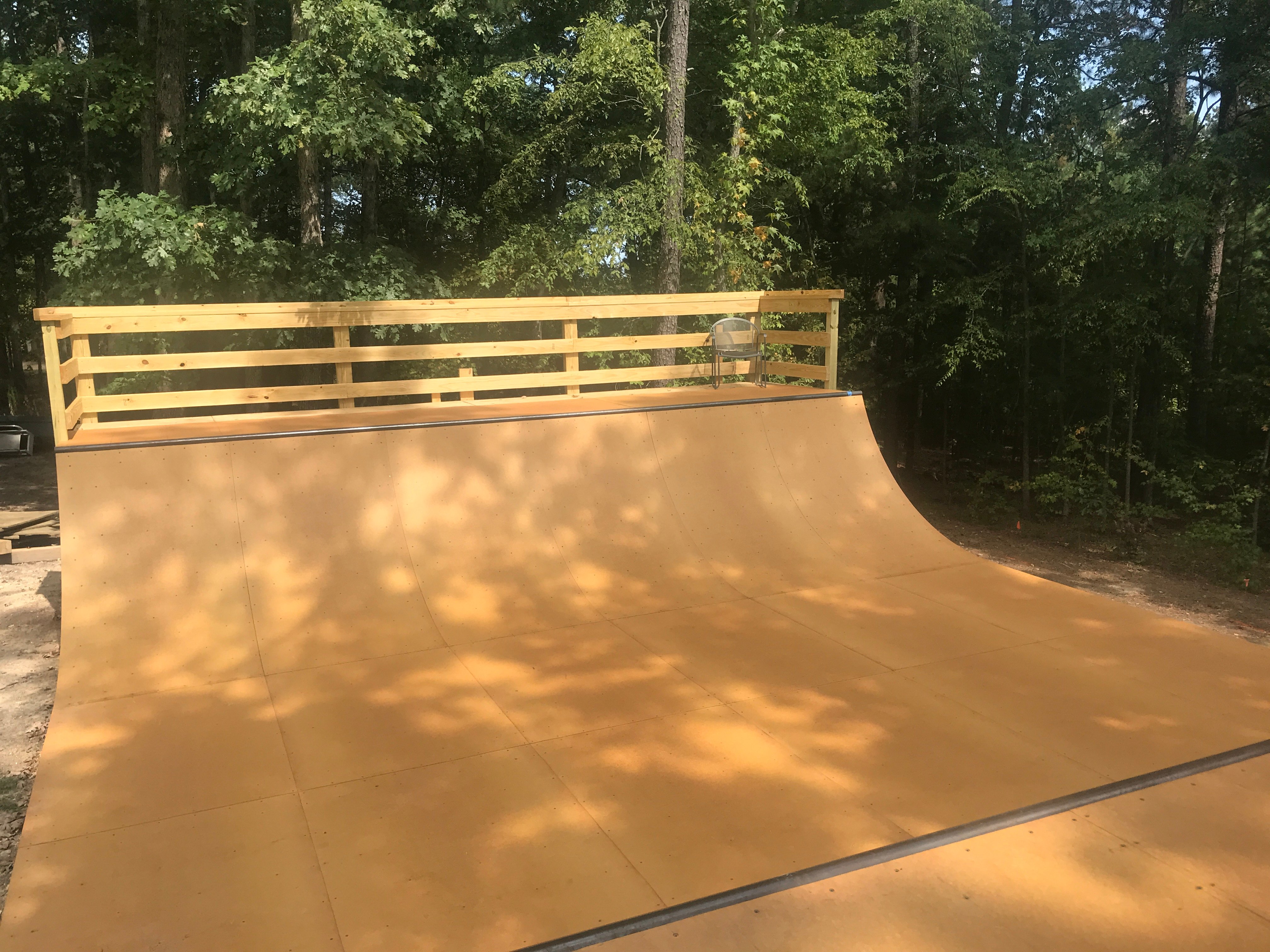 Any ramp project I start is going to end with Skatelite and if I've needed one sheet or forty, Alex and everyone at Eco Supply have always been incredibly helpful and great to work with.

- Carter Gravatt, Carbonleaf