Today we're going to spend some time paying homage to one of our favorite raw materials at Eco Supply: cork. Cork comes from the bark of the cork oak tree, a medium sized evergreen that grows predominently in southwest Europe.
The tree is incredibly unique in that it can have its bark stripped off every nine years without harming the plant. The world's largest producer of cork is Portugal, where a third of the earth's cork oak trees reside, and 100,000 tons of cork is produced a year. The nature of the cork oak tree makes cork one of the more sustainable plant based materials on the planet. Because the tree can have its bark stripped, the harvesting of cork does not require the felling of a single tree, in fact a cork oak that has just been stripped absorbs five times more CO2 than other trees. The cork oak not only plays a huge role in cleaning the air, but its low combustibility means it acts as a barrier against forest fires, and its ability to grow in arid regions helps to prevent erosion. This amazing material is versatile and sustainable both on the tree, and after harvesting.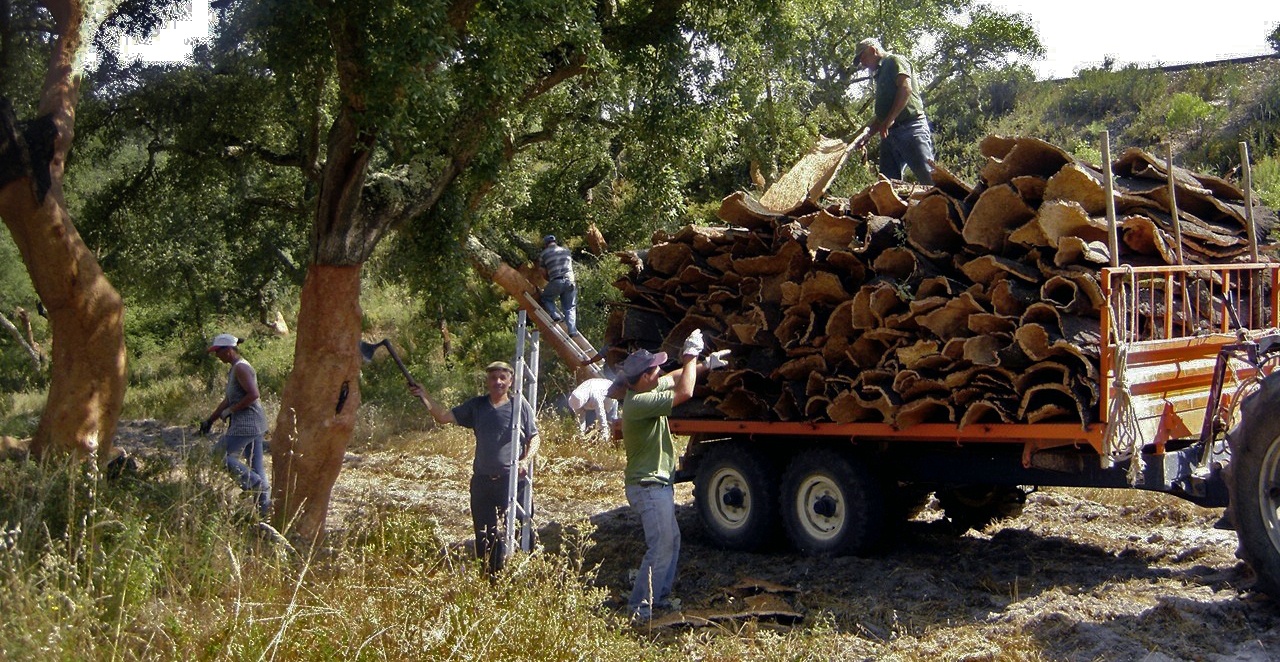 Though the material seems simple in the sense that it needs no additives outside of its natural chemical compounds, cork is actually a highly complex material in its makeup, a complete package in and of itself. Cork has an incredibly unique physical makeup, as it is composed of closed cells containing air,suberin, and ceroids. This makes cork impermeable to gas and liquid, heat and impact resistant, hypoallergenic, and incredibly light weight. Cork's closed cell structure gives it great versatility, lending itself to myriad uses in both residential and commercial, interior and exterior, as well as utilitarian and decorative applications. Each of the cork products we distribute at Eco Supply have countless uses, each specified by the way they are processed.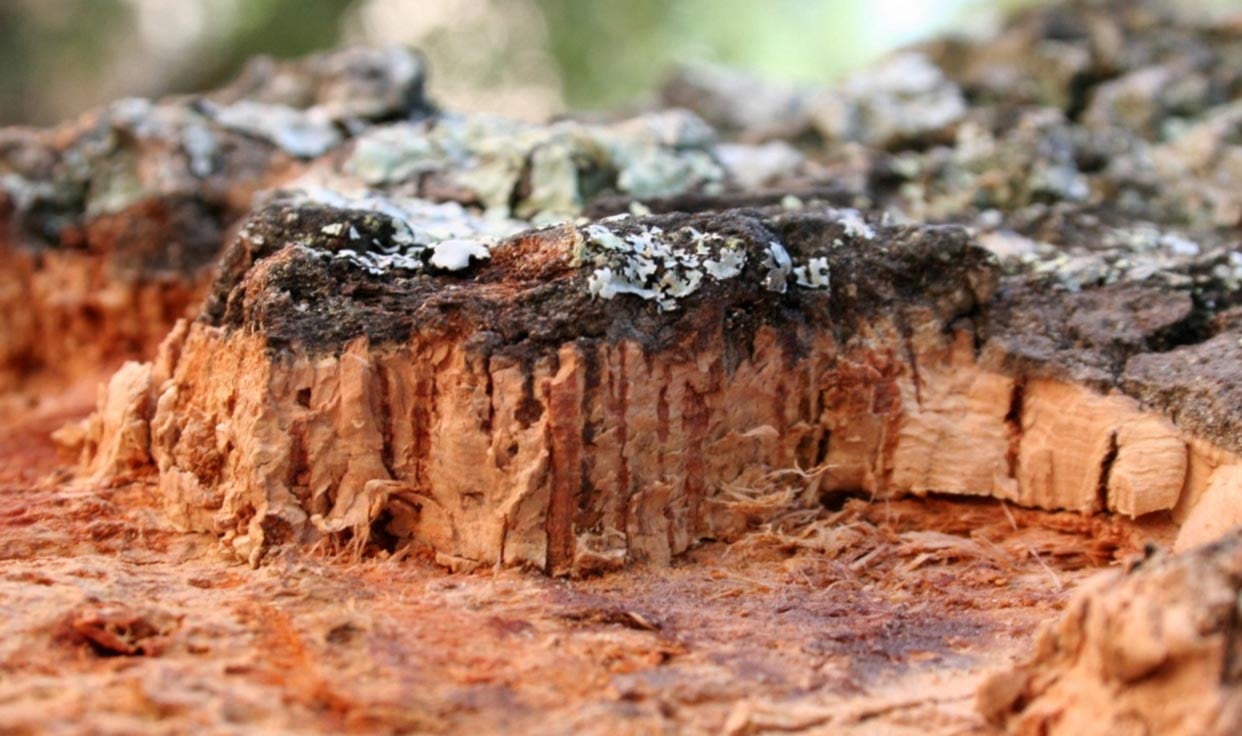 Thermacork is made using cork granules, which are heated to the point that they expand and congeal into a mass through the release of suberin. This light, airy solid makes for a perfect insulator, containing no additives and having a thermal resistance of R-3.6 to R-4.2/inch. Through our Tekstur line, we can create patterns in both Thermacork, and higher density compressed cork, which both make for beautiful facades and sound insulators.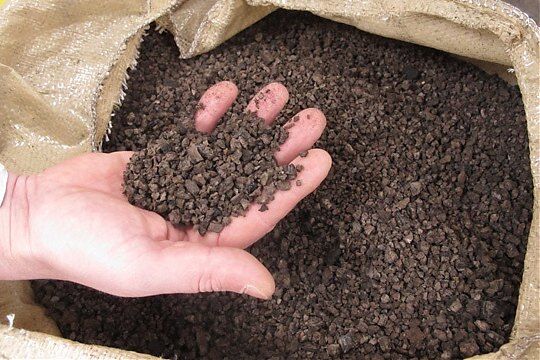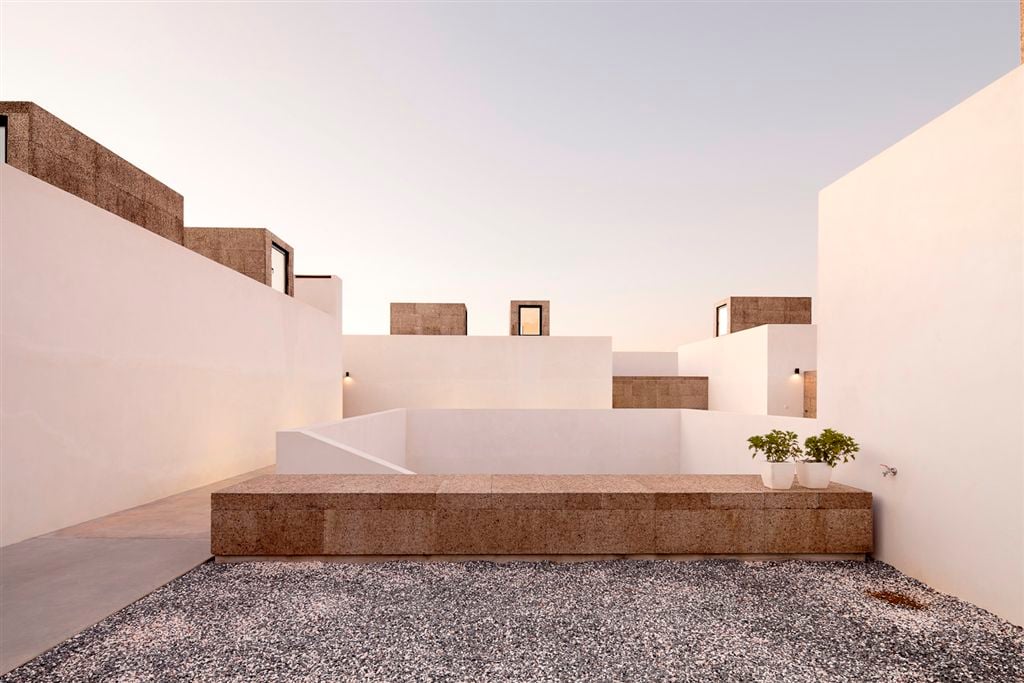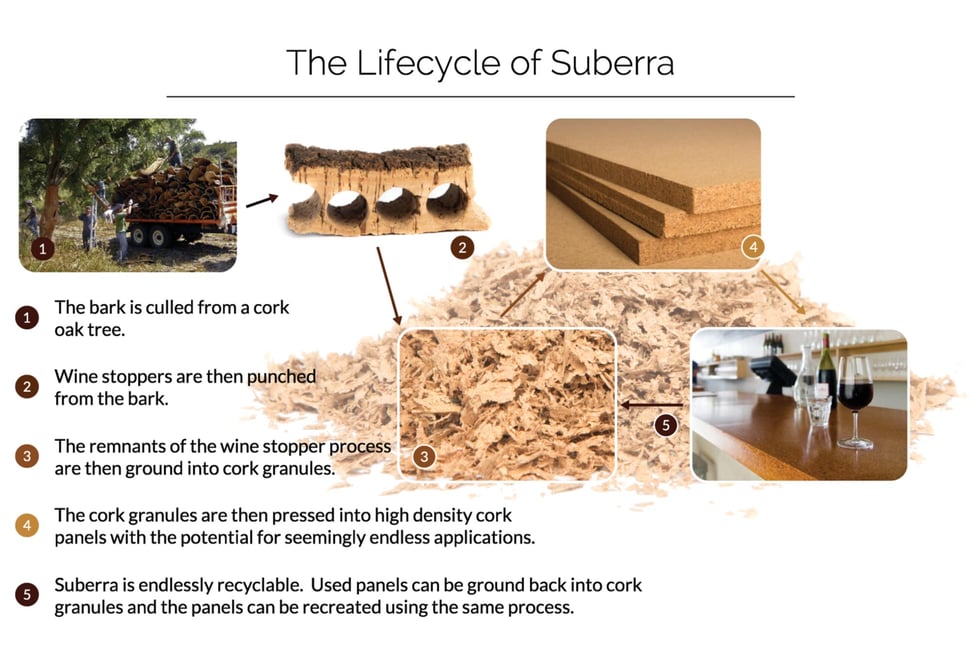 Suberra is a product made of the leftover cork from wine stopper production. The cork is ground up and heated under pressure, which releases the waxy tannin-rich suberin found in the bark, which then expands and binds the compressed cork. Suberra is a perfect material for table and counter tops. The closed cell structure of cork makes it anti-bacterial, and its non-porous nature means it will not absorb stains, making it ideal for food preparation surfaces and cutting boards. It is warm to the touch and aesthetically appealing, the natural pattern lending itself to seams and repairs with little visible difference. Because cork's cell structure does not expand on one side when compressed on the other, Suberra resists impact well. Aside from the practical advantages of Suberra, we think it looks simply incredible.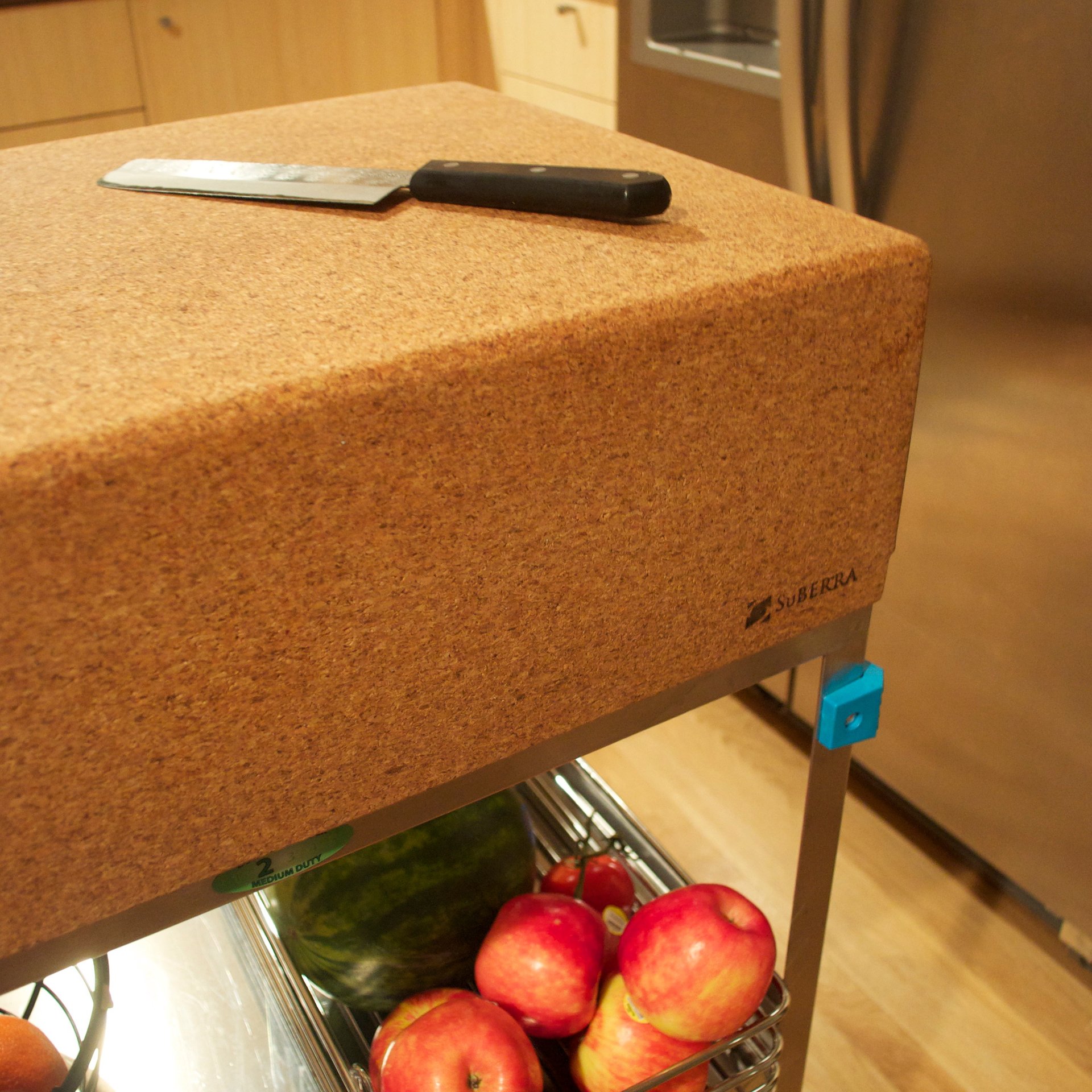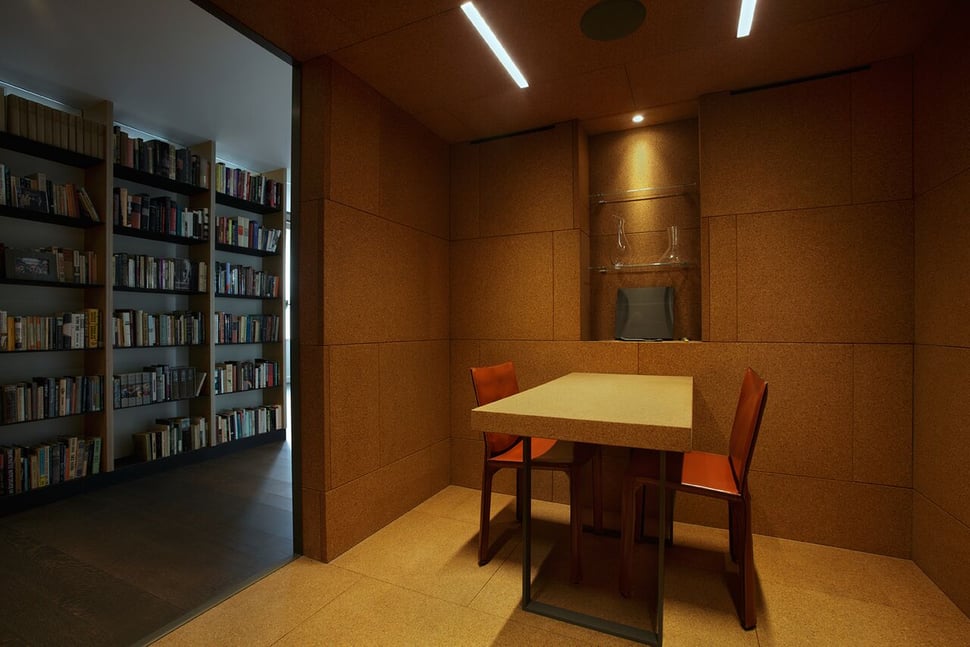 Once you take into consideration all aspects of cork, from its place as a protective layer on oak trees in Portugal, to the space between the walls of a passive house, you cannot help but marvel at this amazing material. Sustainable from beginning to end, cork comes from seed with everything needed to use it in an array of applications, from industrial, to residential, to artistic. We at Eco Supply cannot stress enough how important this material is for building a more sustainable future as we continue to improve the quality of our living spaces, and find ways to protect the earth throughout that pursuit.