A Tekstur custom exterior partition was recently installed as a beautiful division between the carport and furnished patio at this private residence in Richmond, VA. The panels are 1 inch thick, with a majority of the base material cut out to create the screen, yet it still holds its structural integrity. Watch a video tour of the project here.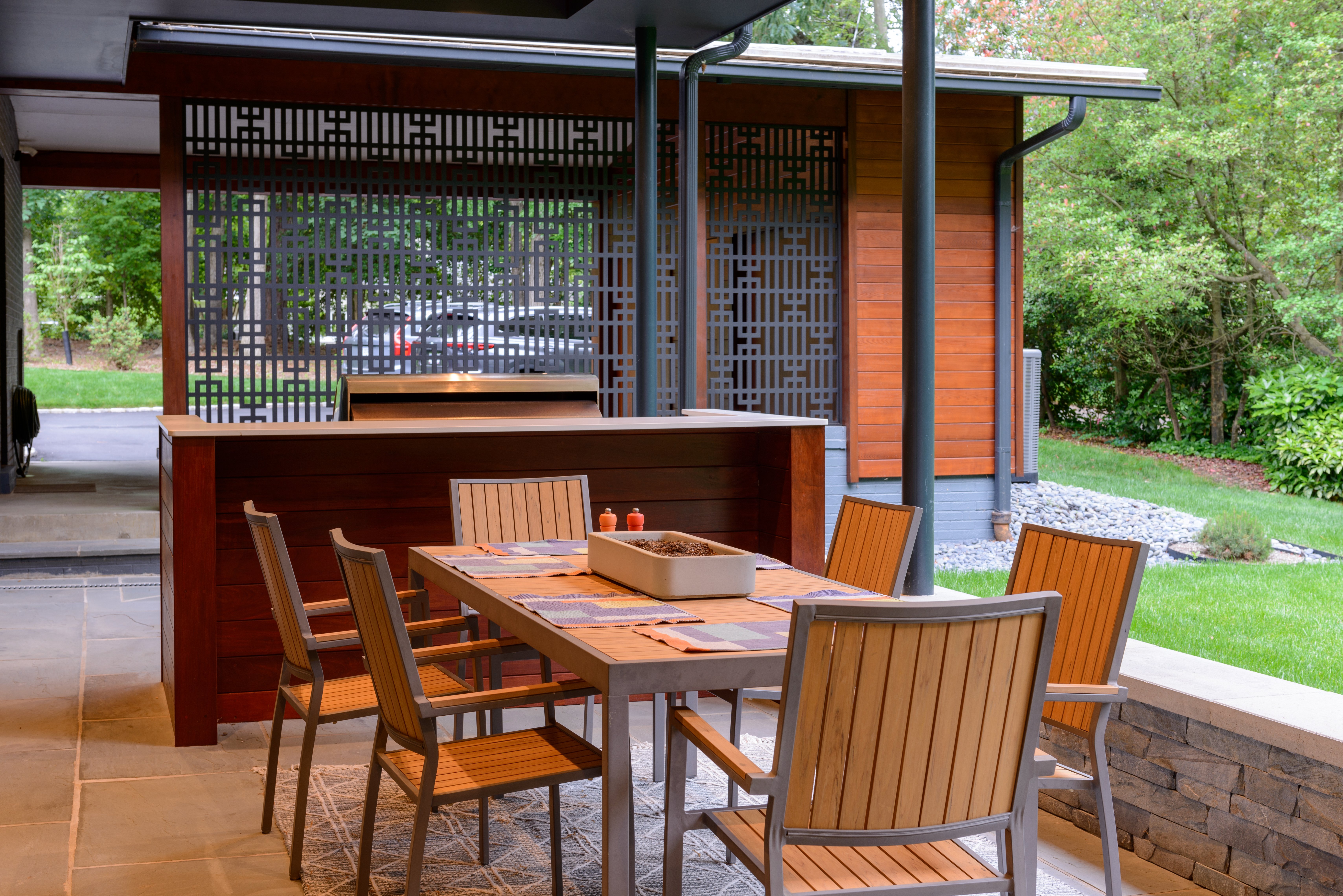 When it comes to exterior design, homeowners are constantly seeking durable and sustainable materials that enhance the beauty of their residences. Custom patterned Tekstur paper composite exterior screens have emerged as an excellent choice for these discerning homeowners. Offering exceptional durability, Tekstur has become a popular option for exterior applications. Moreover, with its FSC® Certified and Greenguard certified color options carrying Class A fire rating, Tekstur proves that sustainability can coexist with style and safety.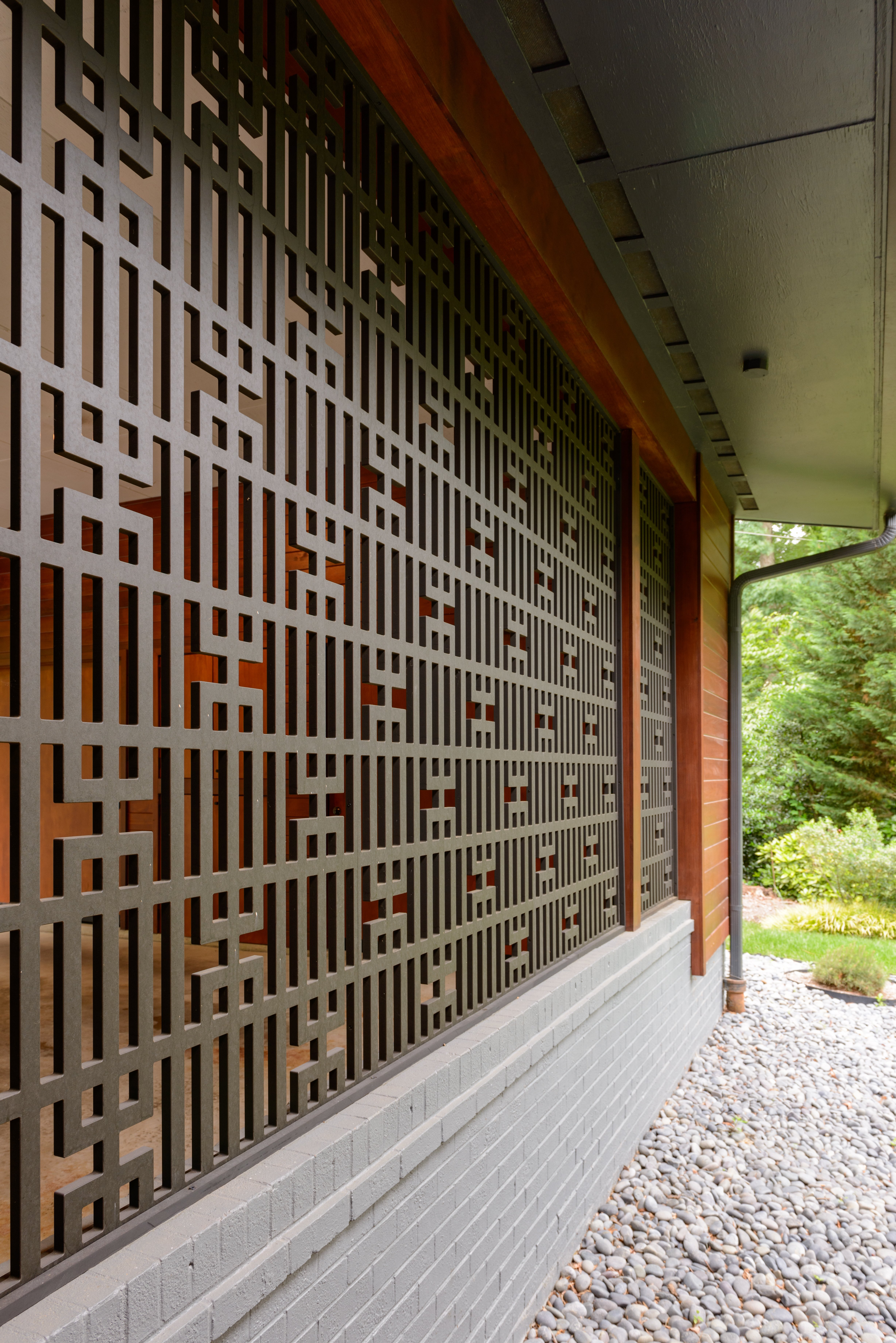 Durability and Waterproof Properties
One of the standout features of Tekstur's paper composite base material is its remarkable durability. Engineered with multiple layers of paper saturated in eco-resin, it creates a robust material that can withstand the harshest weather conditions, including intense sunlight, rain, and humidity. The composite material is highly resistant to warping, cracking, and impact, ensuring that the exterior screens maintain their original look and functionality for years to come. Additionally, the waterproof properties of Tekstur make it an ideal choice for exterior use, providing protection against moisture and preventing the growth of mold or mildew.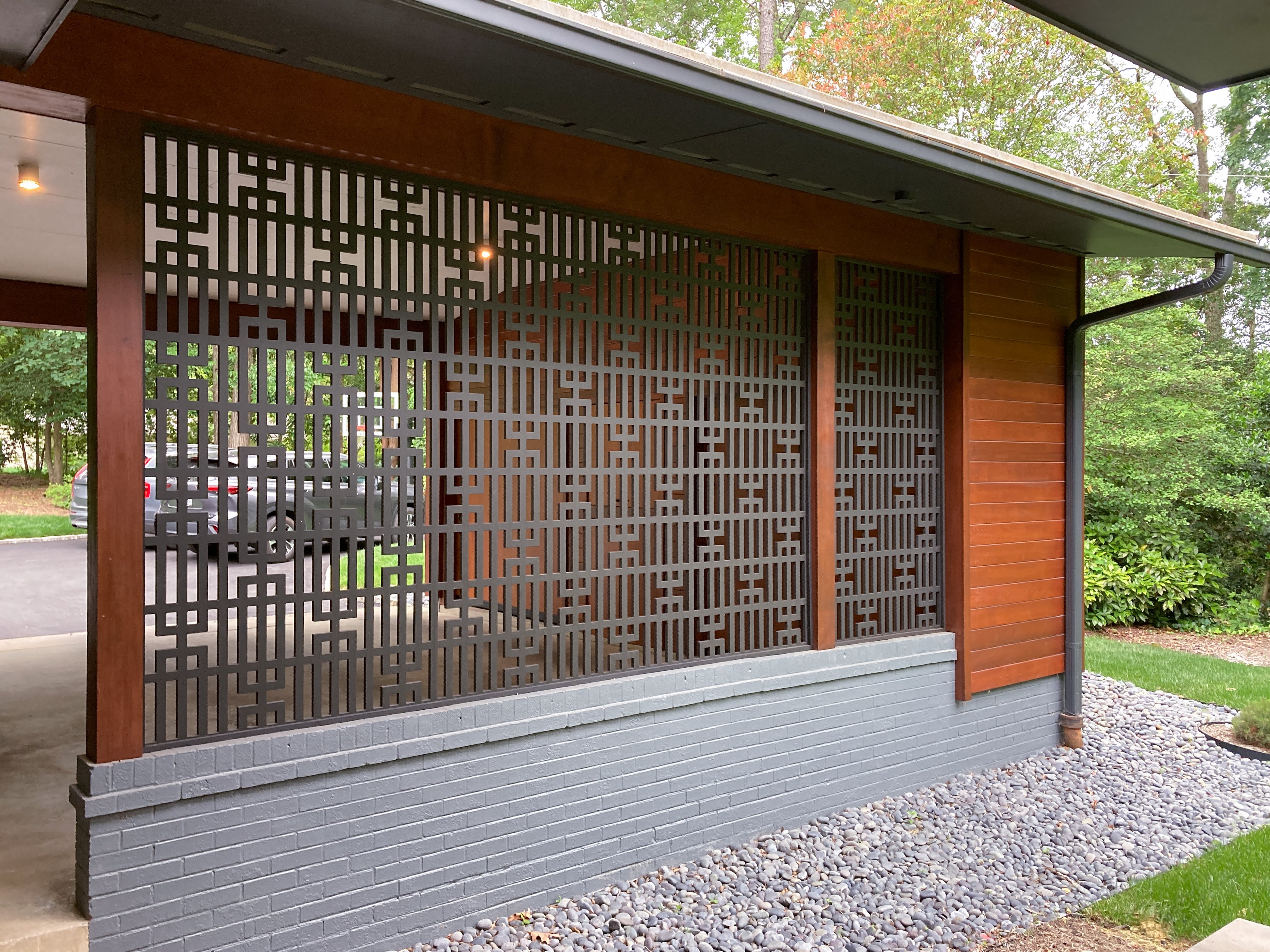 Sustainability and Environmental Certifications
Tekstur's commitment to sustainability is evident in its base materials. The composite is primarily composed of post-consumer recycled paper, diverting waste from landfills and reducing the demand for virgin materials. By choosing Tekstur, architects, designers, and homeowners can adopt a more eco-friendly approach to construction and design.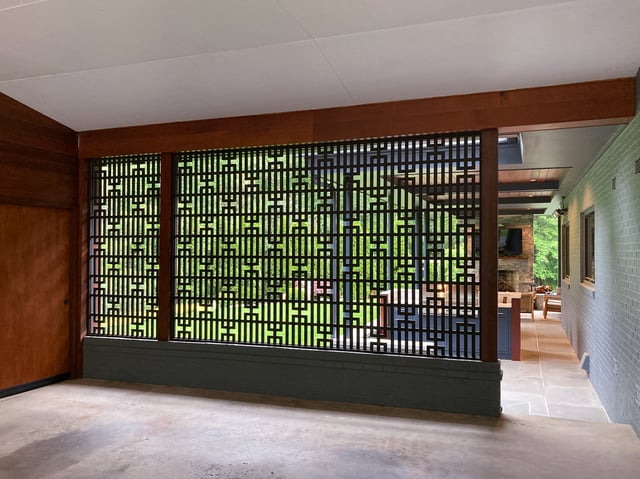 Class A Fire Rating
Another noteworthy aspect of Tekstur paper composite is its Class A fire rating, adding an extra layer of safety to the private residence in Richmond. This certification ensures that the material has undergone rigorous testing and complies with strict fire safety standards. With Tekstur exterior screens, homeowners can have peace of mind, knowing that their investment not only enhances their home's aesthetic appeal but also provides an added layer of protection against fire hazards.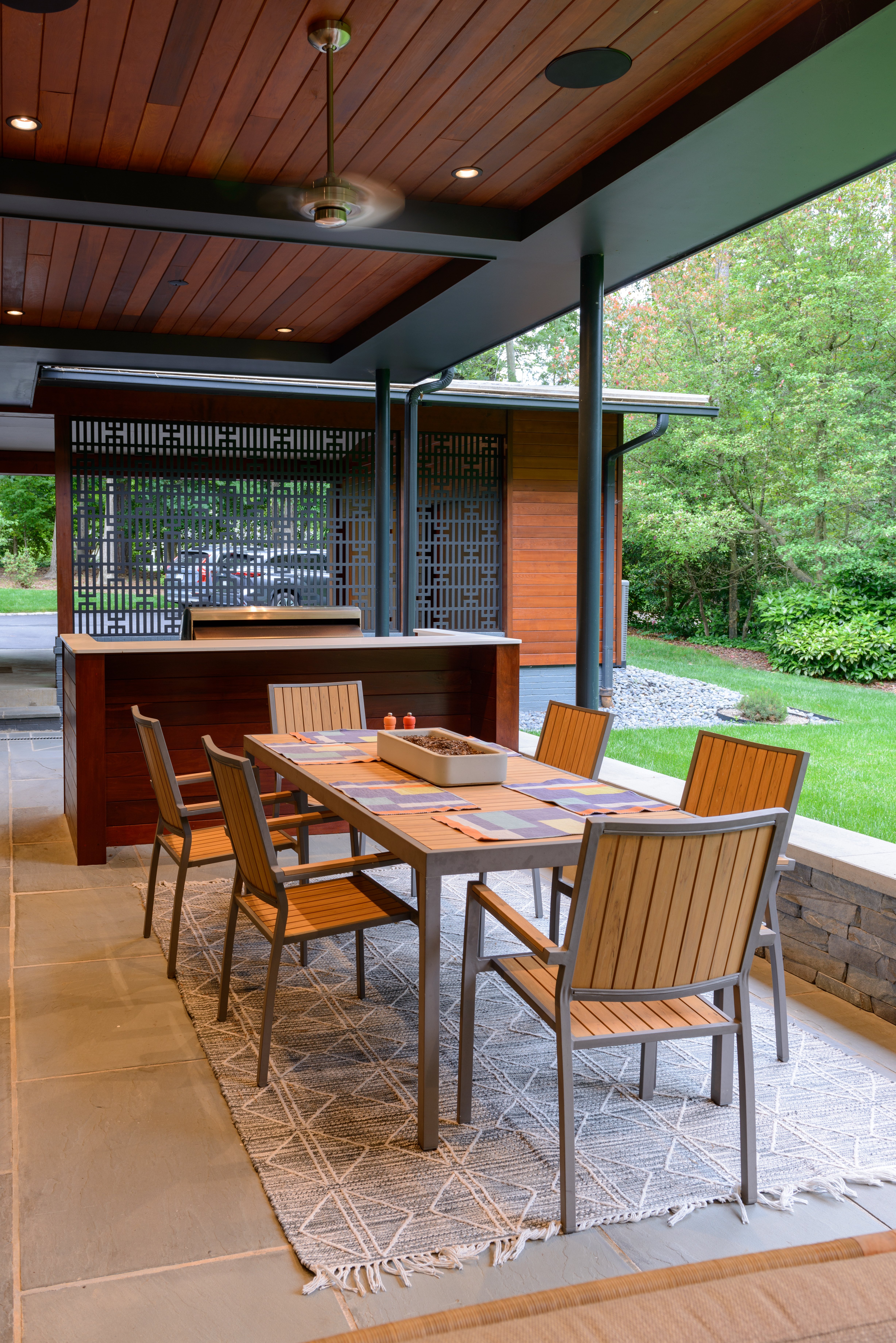 Tekstur goes beyond providing a superior product by offering AIA (American Institute of Architects) CEU (Continuing Education Units) courses. These courses provide architects and design professionals with valuable knowledge about the technical aspects, benefits, and applications of Tekstur. By participating in these courses, professionals can stay up to date with the latest trends and earn continuing education credits. Click here to learn more.
In summary, Tekstur paper composite exterior screens not only enhance the aesthetics of private residences, but they also prioritize sustainability, durability, and safety. With the opportunity to request free samples and access our AIA CEU courses, homeowners and design professionals can fully appreciate the value and advantages that Tekstur brings to exterior applications.
Want to learn more about Tekstur?
Click the button below to request a Tekstur AIA CES course for your firm: