It's not quite the Starship Enterprise, but the theater at Syracuse University's Slocum Hall School of Architecture is equally out of this world. Using Plyboo edge grain amber plywood, R.B. Woodcraft fabricated what has to be the most stimulating classroom ever.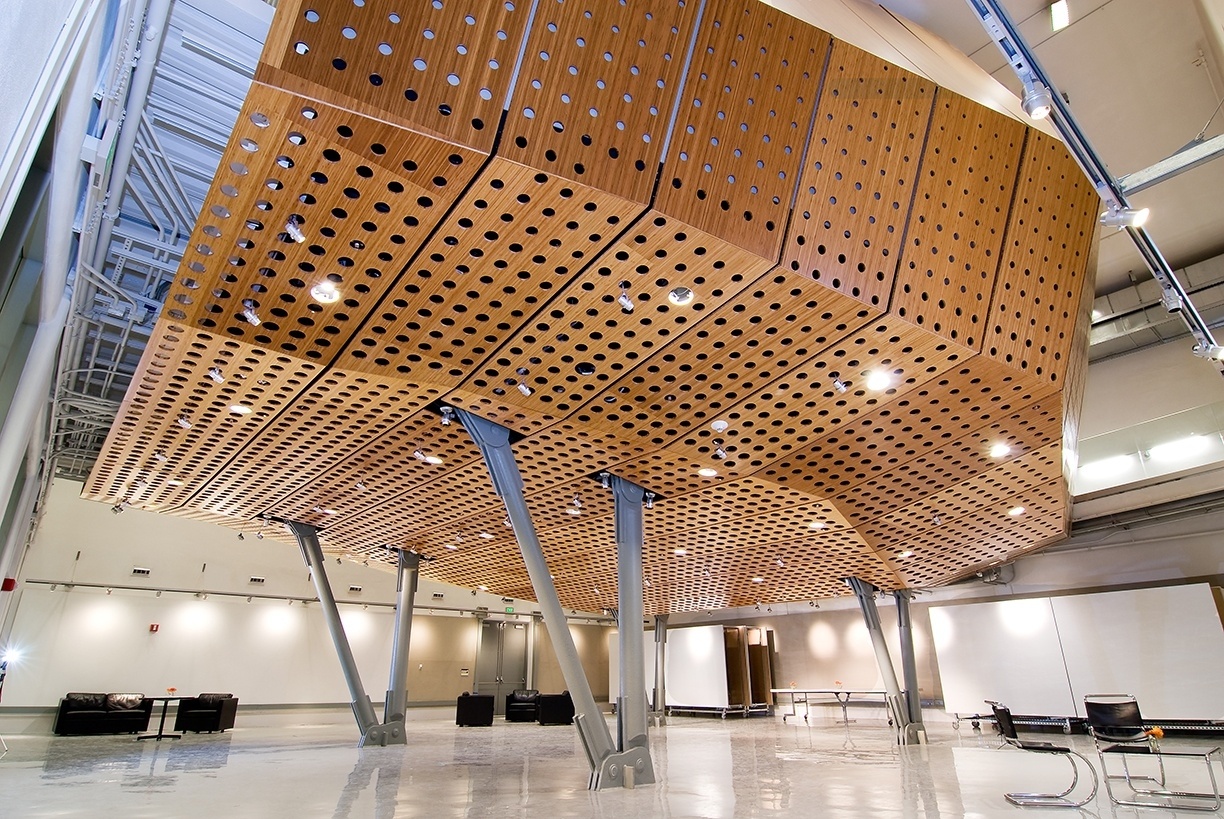 Durable and dramatic, the Plyboo amber edge grain plywood covers the walls and ceilings of the theater. The cut circles help with the acoustics while providing a decorative component to the building.
PRO TIP
If you'd like to have one of our representatives to come to your firm and do a lunch-and-learn CEU presentation on Plyboo, please click here.
To learn more about Plyboo's durable decorative paneling, please click the button below: