Eco Supply is proud to be a part of this gorgeous historic landmark approved project in Park Slope, Brooklyn. We supplied custom Bildau and Bussmann triple-pane, aluminum-clad wood windows and Richlite cabinet fronts for this Brooklyn Brownstone renovation.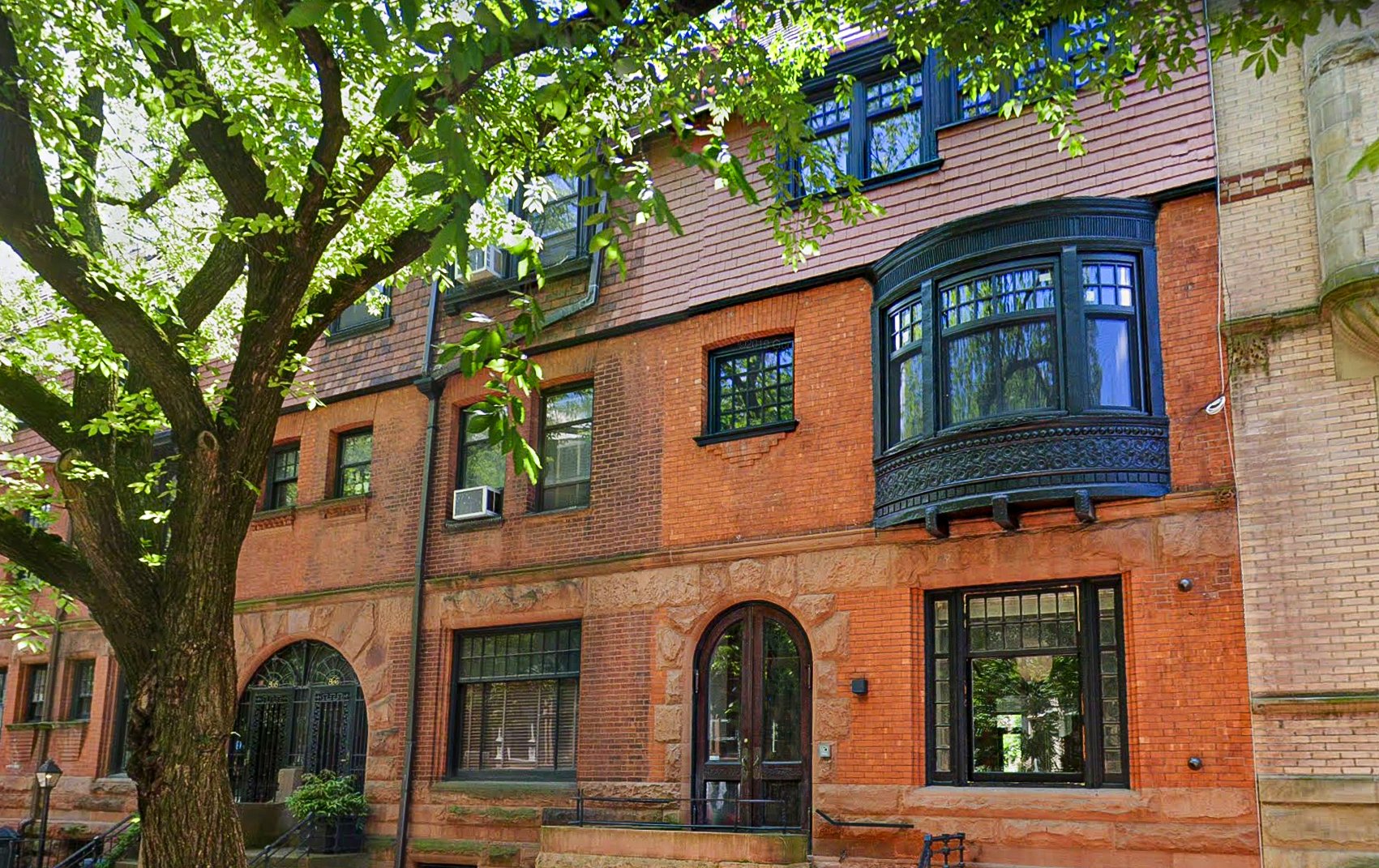 Because this project needed to be approved by New York's Landmarks Preservation Commission, the windows needed to preserve the original design of the building, while also meeting the owner and architect's standards for an energy-efficient dwelling.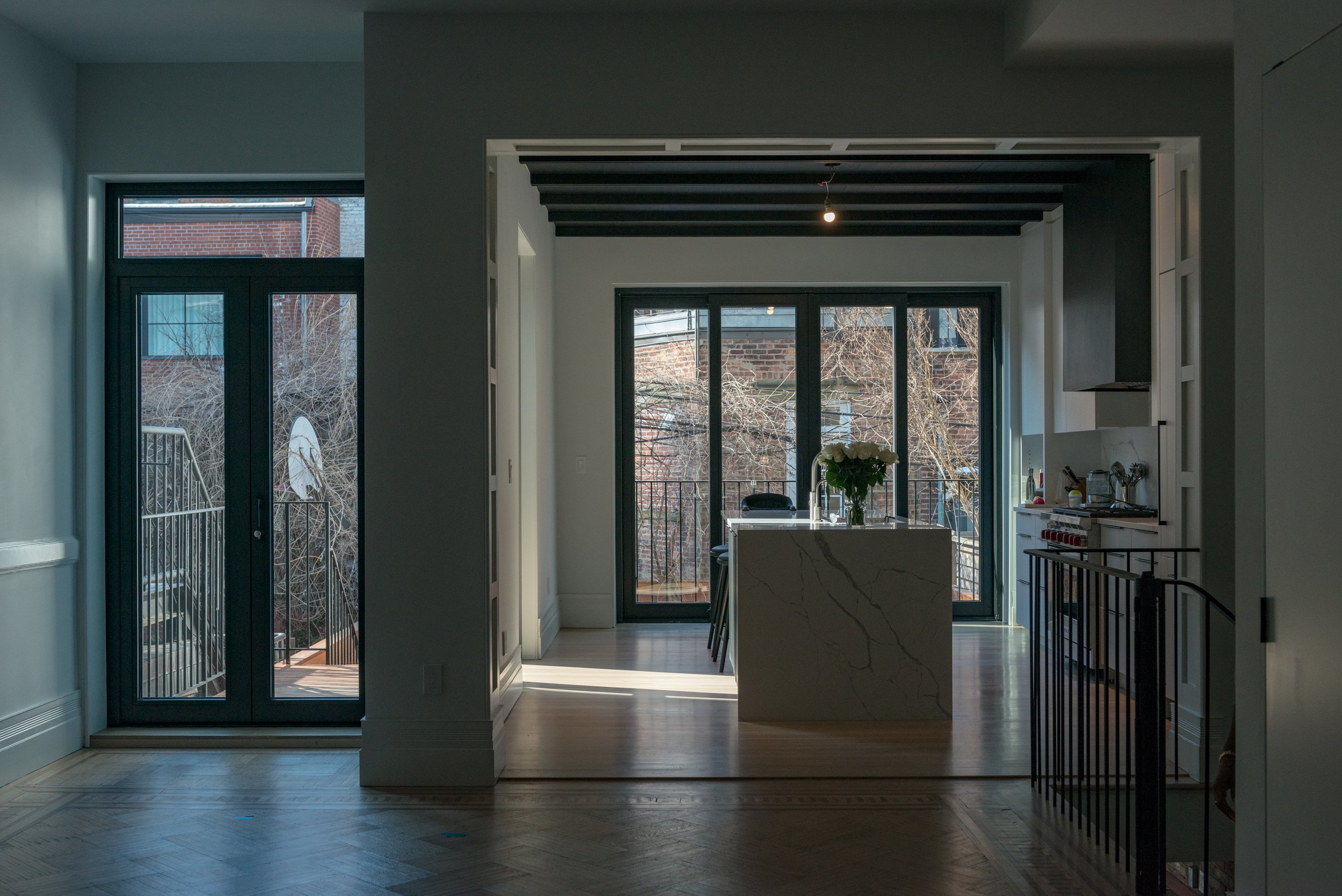 This project features one of the most interesting Bildau & Bussmann windows we've seen to date. A curved, operable, triple-glazed bay window: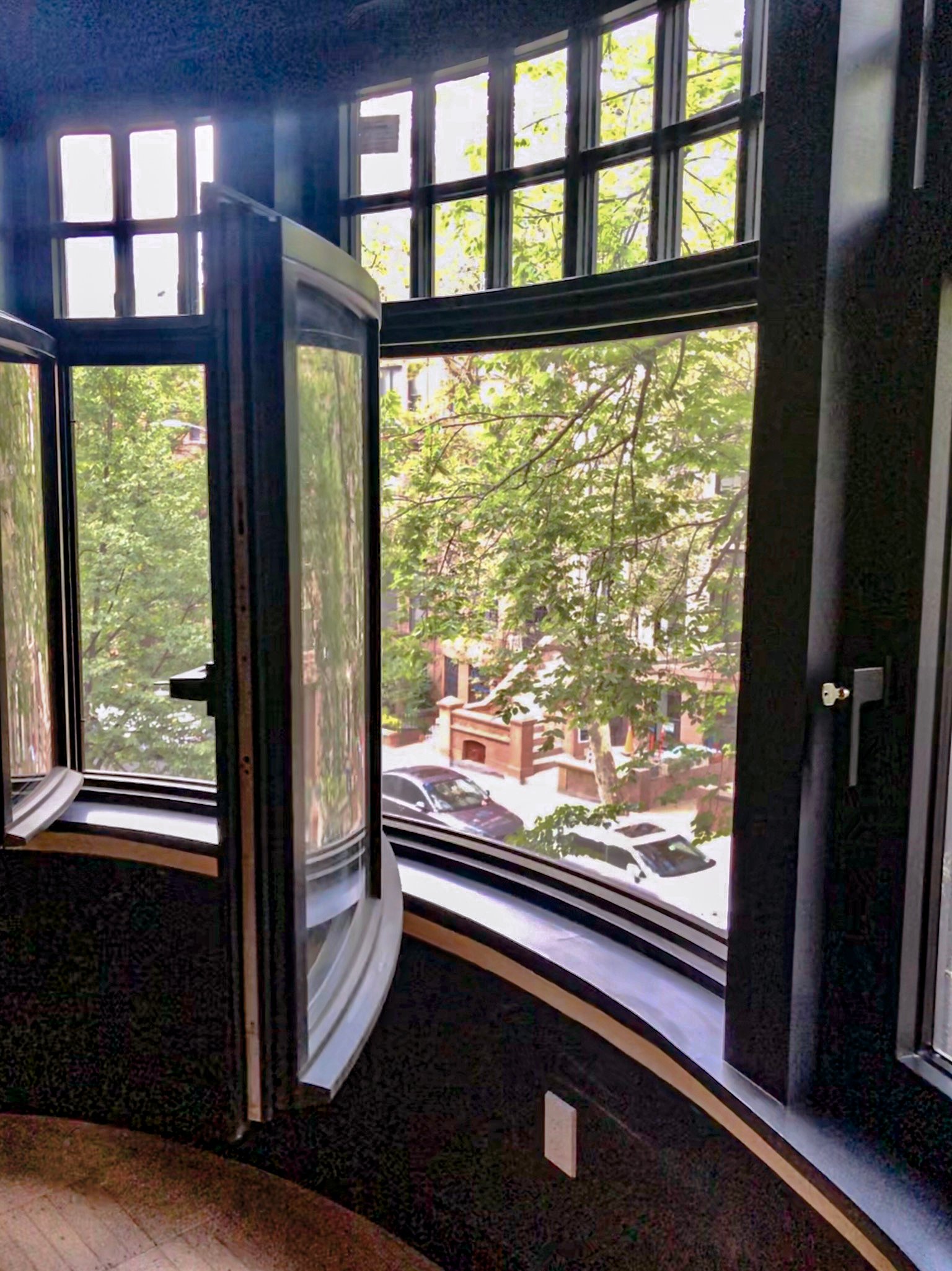 These highly efficient windows are always made to order, and everything can be customized from casement size and shape, to window treatments and value-engineered thermal performance.
"The heat has yet to turn on during any cold weather this year..."

- The owners of the home
You would think that operating triple-glazed wooden windows and doors would require a great deal of strength, but you would be wrong. Watch how easy it is to operate these robust window and door units:
The building's exterior is still under construction, but this project is too exciting to wait to share. We will be updating this case study with more photos and information when the project is complete.
Eco Supply offers courses for AIA CE credits on both Richlite and Bildau & Bussmann windows. See more details and sign-up information below the photo gallery.
The owner has agreed to do some tours of the house next year, please contact us if you would like more details on seeing this project in person.
Photos by Eco Supply
Free AIA CES Courses:
We offer CE courses on both Richlite and Bildau & Bussmann! Fill out the request form by clicking the button below: