When Richlite's exciting new Stratum Birch line was introduced, all previous plans for this Richmond, Virginia, master bathroom remodel were tossed and it was literally back to the drawing board.
The couple were so excited by the combination of industrial-strength Richlite and the subtle shadow lines of the FSC® Certified Danish Birch core, that the commission was now for a custom vanity fully focused on the latest from the Richlite materials' pallet.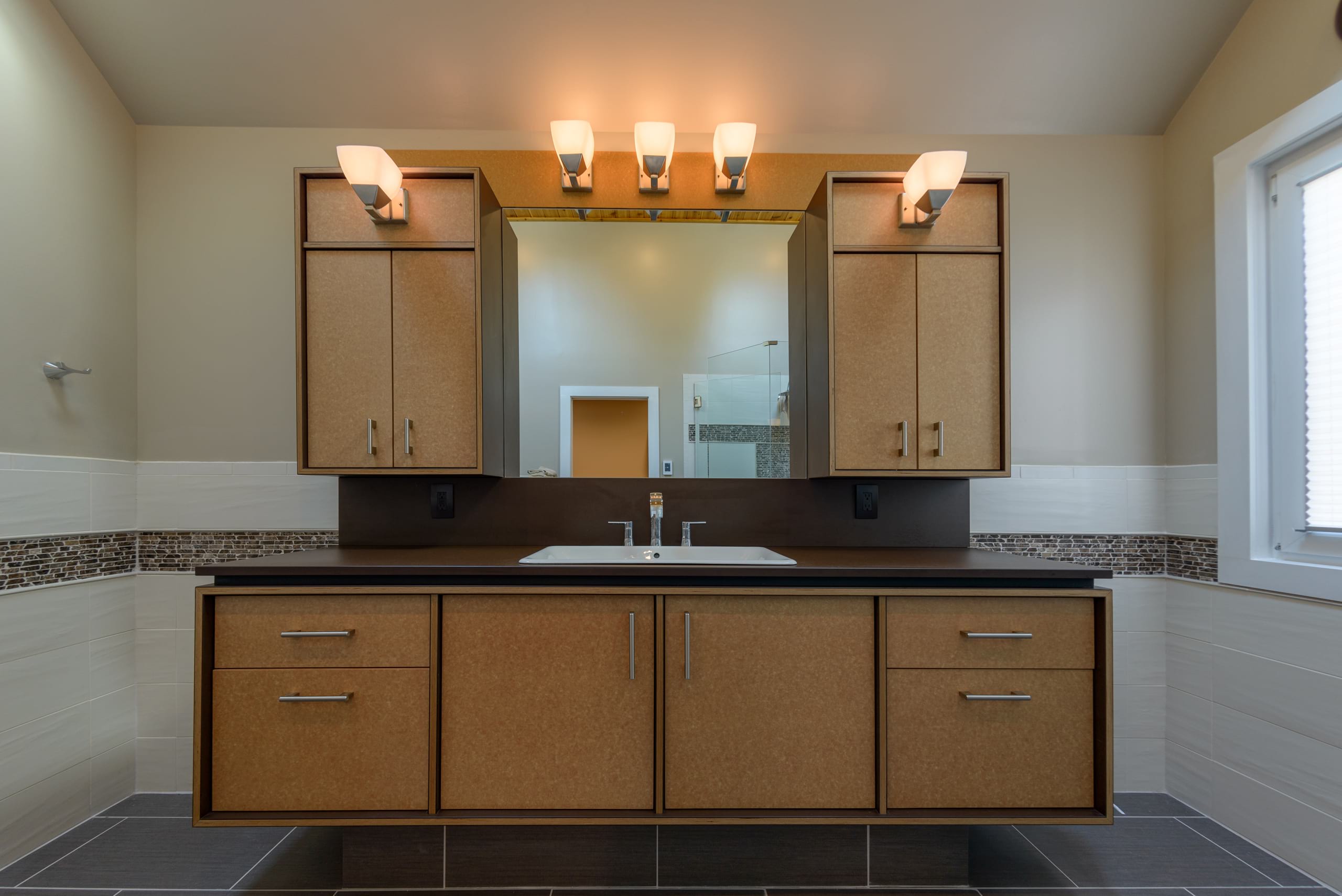 The designer (our very own Jason Messinger) ultimately presented a Deco-inspired sculptural piece that was wholly focused on new Richlite materials:
The vanity top is a single slab of the latest Richlite color: Rosedale, a rich new brown with a deep mahogany hue; the cabinet bodies are made of Richlite Stratum Birch in Rosedale while the cab doors and interior shelves are the Stratum Birch in Natural. The linear Birch core allowed for finely crafted details: the vertical rails subtly dado-ed into the cabinet frame, and that frame flaunting its perfectly mitered corners. Peter Guyre did a wonderful job as the contractor and craftsman on this project.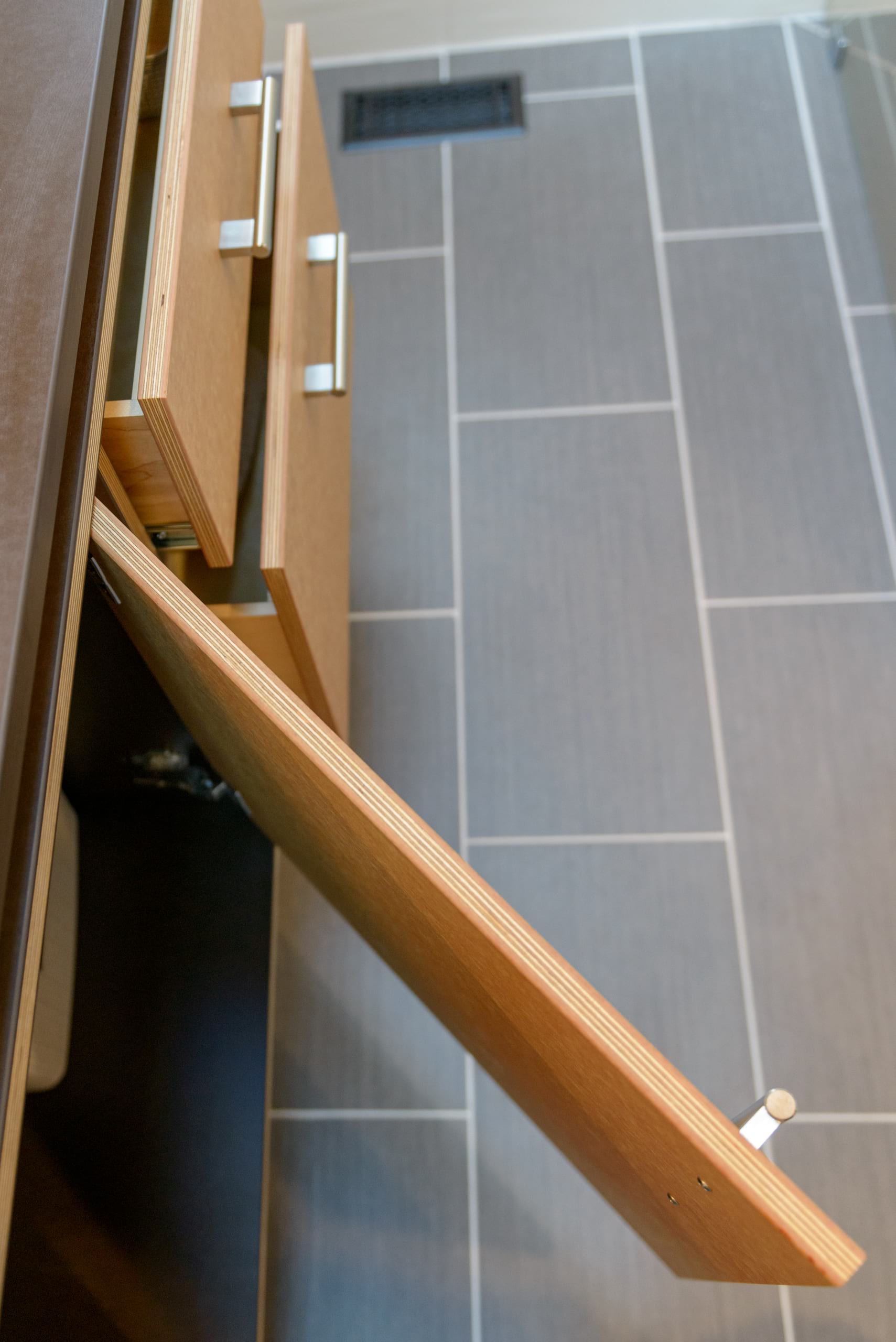 The results are casual but refined: the materials show their edges at every opportunity, developing a decorative rhythm and creating contrasting patterns and shadows.
Get Samples of Richlite Stratum Birch and Richlite Rosedale here
Want to learn more about Richlite?
Click the button below to request a Richlite AIA CES course for your firm: