This climbing wall design, by Gensler, showcases both the durability and tactile performance characteristics of Tekstur paper-composite panels. As part of the Pembroke Building's fitness center, the climbing wall is really the feature wall of the gym's layout.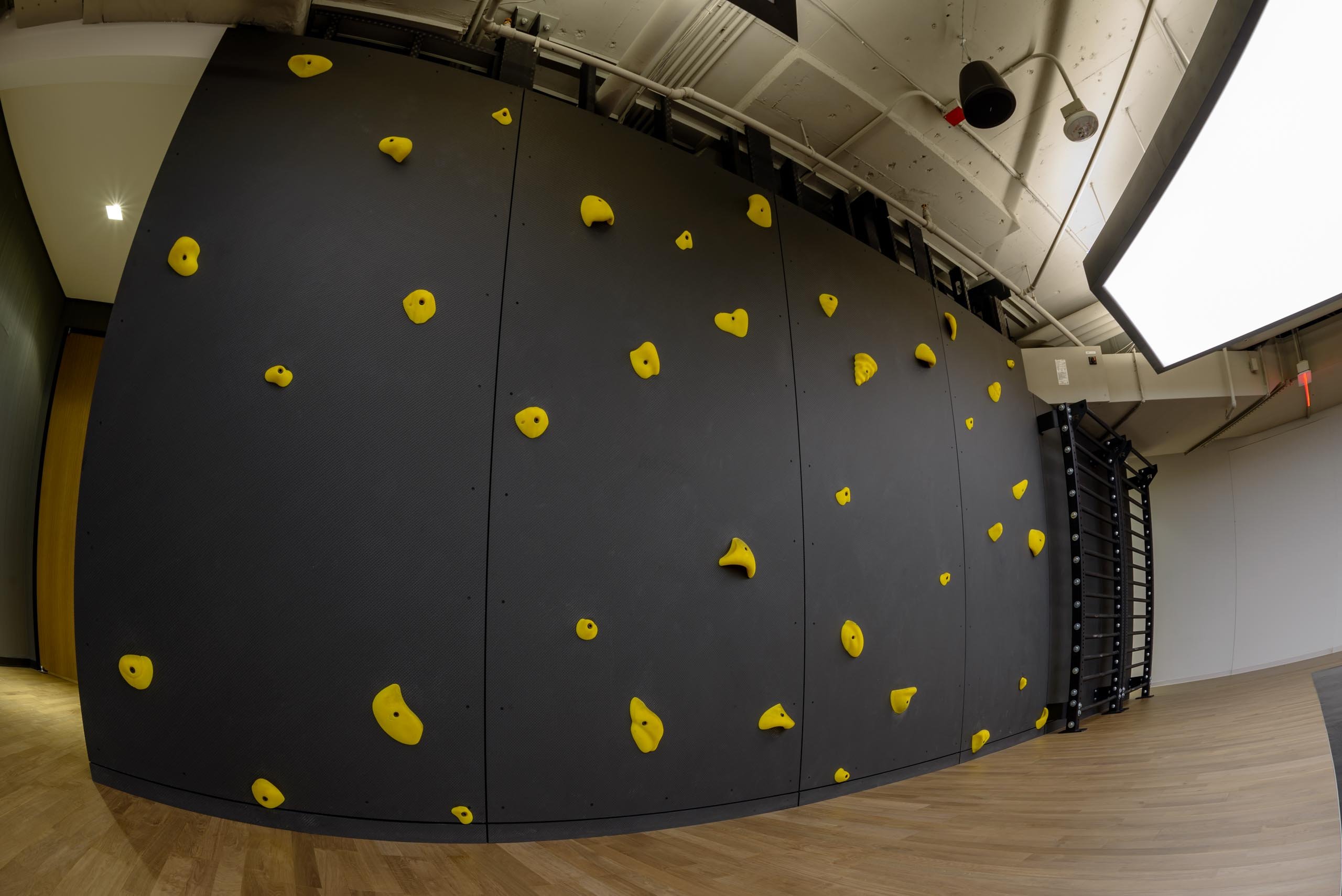 The designer chose Pattern i1 from Tekstur's Industrial Collection in Ebony color with a 45 degree orientation to enhance the patterns visual appeal. Most Tekstur patterns are able to be oriented and sequence matched to the designer's specification.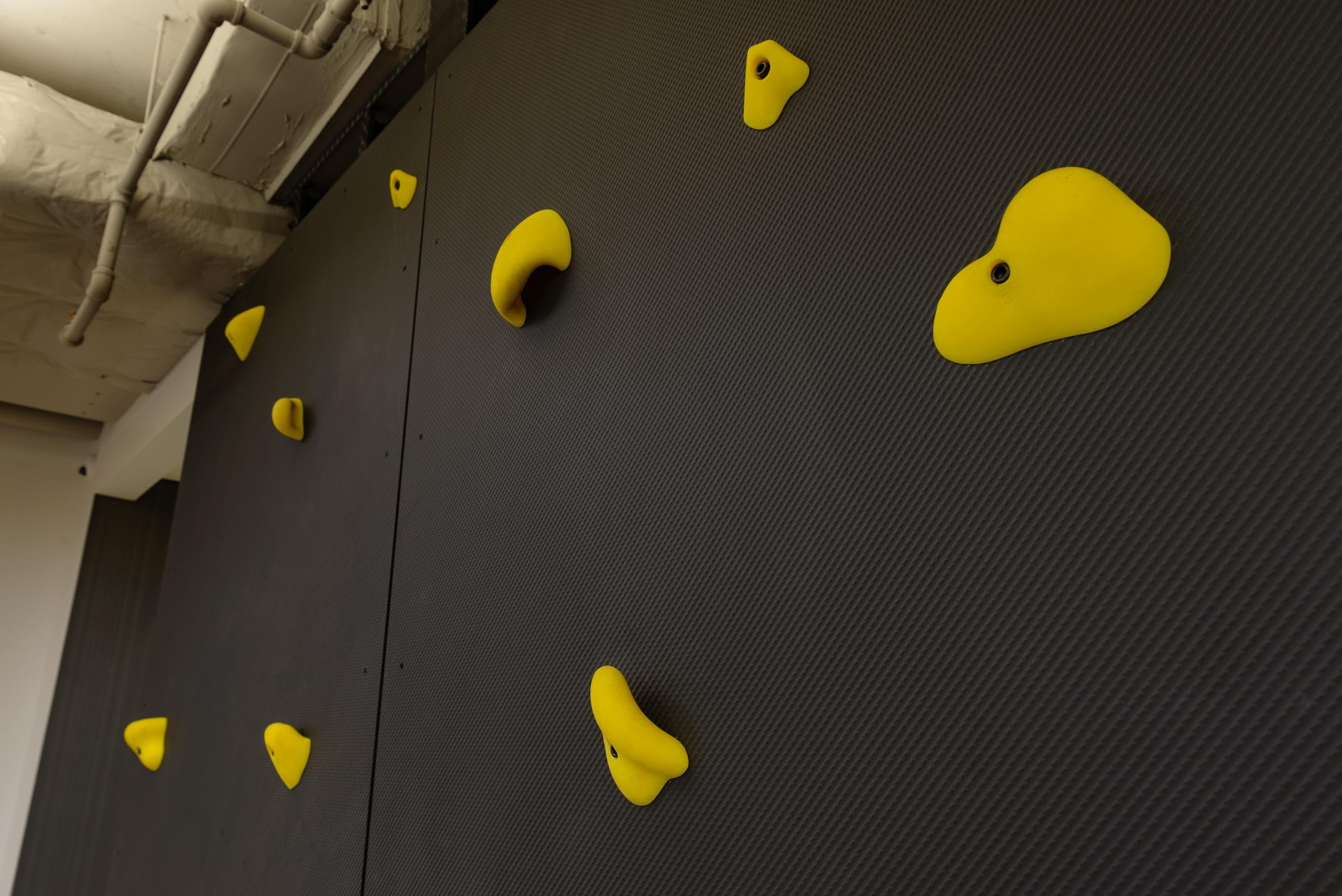 For this application, the panels were 3/4" thick and machined to mount the hand and foot holds. This thickness allows for a large amount of weight to be applied to the hand/foot folds with no flex in the panel.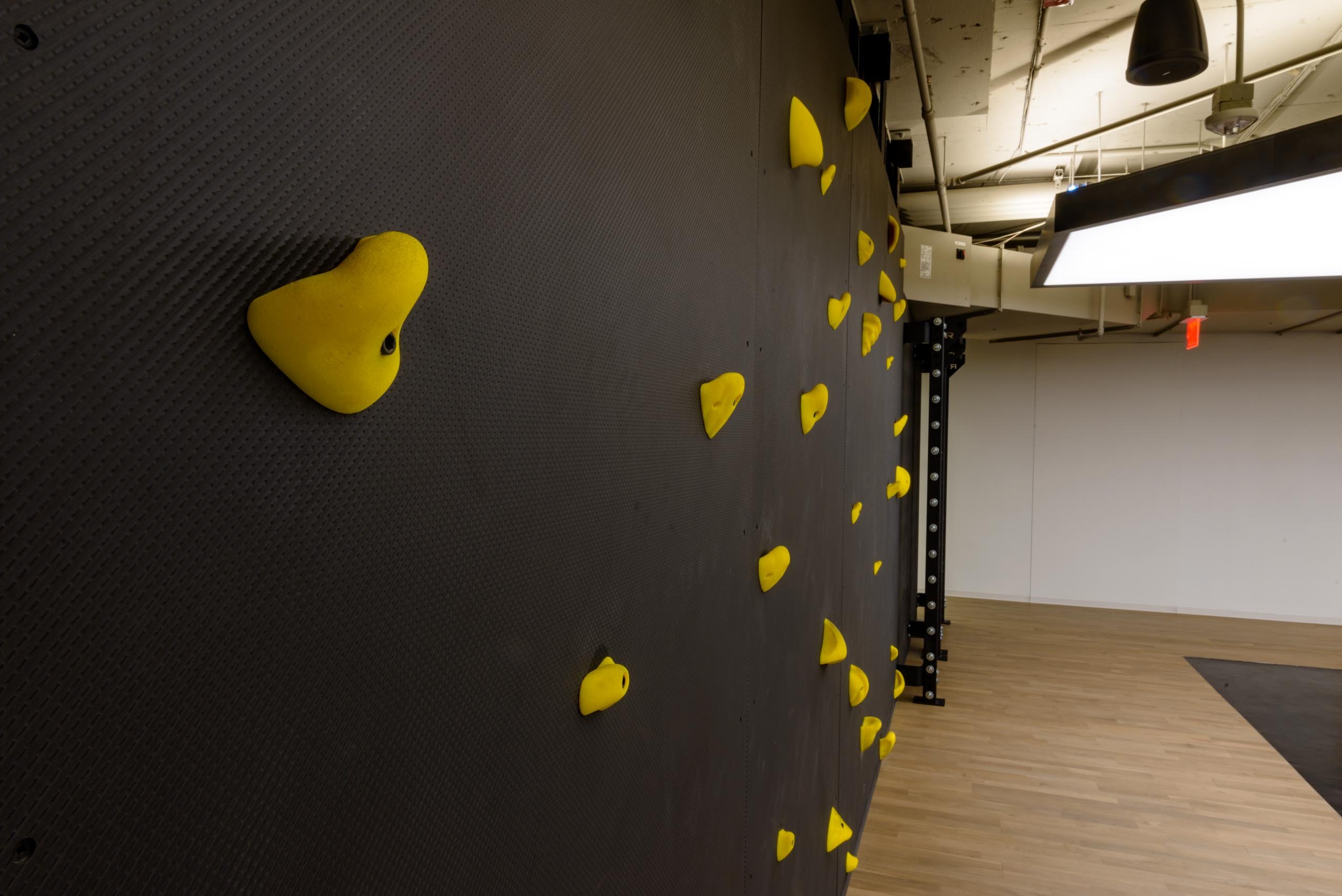 Want to Learn More?


Want to learn more about Tekstur Paper Composite panels? We can schedule an AIA certified CE course with your firm.
Click here to schedule