Richlite Black Diamond was specified for countertops at the Great Northern Food Hall in Grand Central Station, New York. Because of its durability, Richlite is the one of the best choices for high-traffic applications. Richlite can also carry an NSF certification.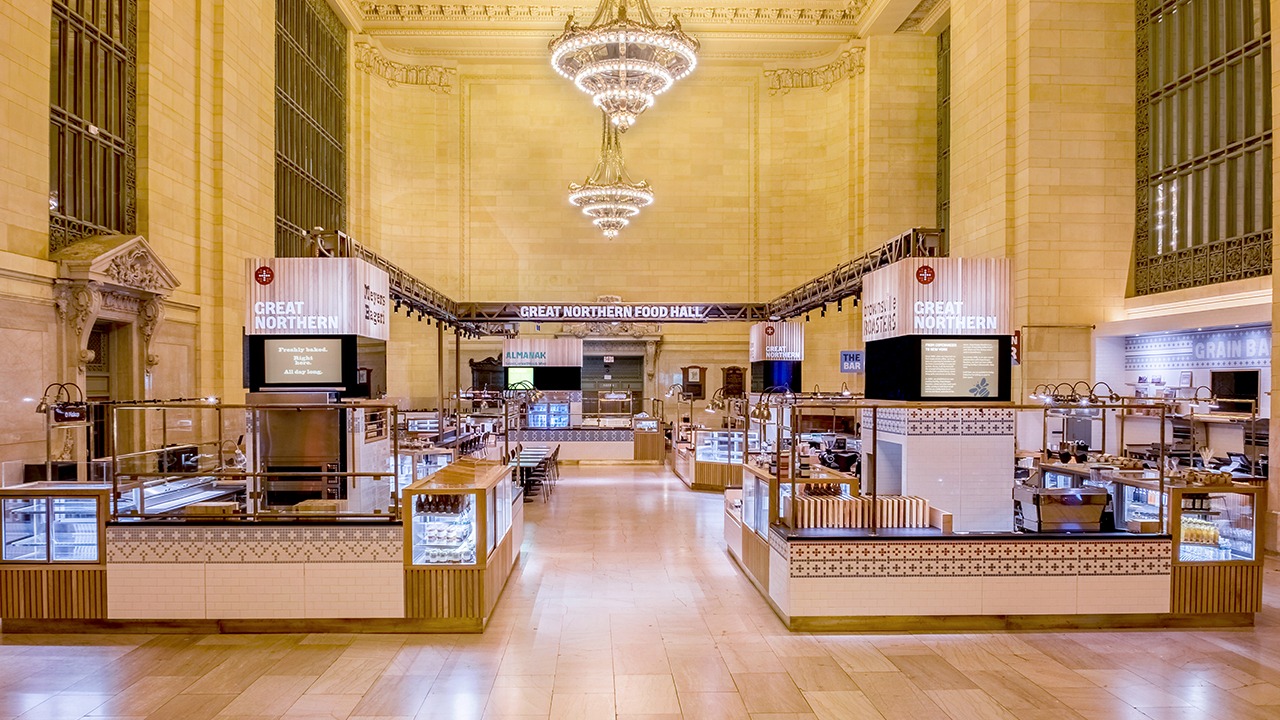 The project was designed by Richard H. Lewis Architect, Christina Meyer Bengtsson & Ulrik Nordentoft
You can read more about this project from the exerpt from Christina Meyer Bengtsson's website below the image gallery.
Photographs by Matthew Mysel + Georgia Zacks
Excerpts from Christina Meyer Bengtsson's website:
New York is a city of layers. Peel back one layer and the history of a space can reveal how New Yorkers of a certain time period lived. This is particularly true in an iconic space like Grand Central Terminal, significant to the lives of millions of New Yorkers since it first opened in February 1913.

Over 100 years later, familiar spaces are finding new life. Great Northern Food Hall will once again make Vanderbilt Hall a gathering place, with pavilions serving everything from coffee to cocktails beneath 48-foot-high ceilings. The space survives today in part because of the preservation efforts of Jacqueline Kennedy Onassis.

Vanderbilt Hall's rich history was on the mind of designer Christina Meyer Bengtsson when conceiving ideas for the look of the Food Hall.

Each pattern would hold a story; historically the wives of fisherman and farmers knit unique patterns that varied by region, country, and even village. Sadly, it was these patterns that often made it possible to identify where a man was from if he drowned at sea.

Furniture also has a Scandinavian aesthetic, including Arne Jacobsen's Grand Prix high chairs.
Want to learn more about Richlite?
Click the button below to request a Richlite AIA CES course for your firm: