The project for the Cheese Grotto began with a phone call for a simple materials quote. Jessica Sennett, owner of Cheese Grotto Inc, had spent almost two years on developing her concept and investigating the market for an ideal vessel to keep fine cheeses fresh. She had worked on prototypes and knew for certain that a good quality, sustainable material was called for, and was focused on our Bamboo Plywood the all natural 3-Ply Amber gave her the strong structure, the elegant look and the ethically resourced materials she required.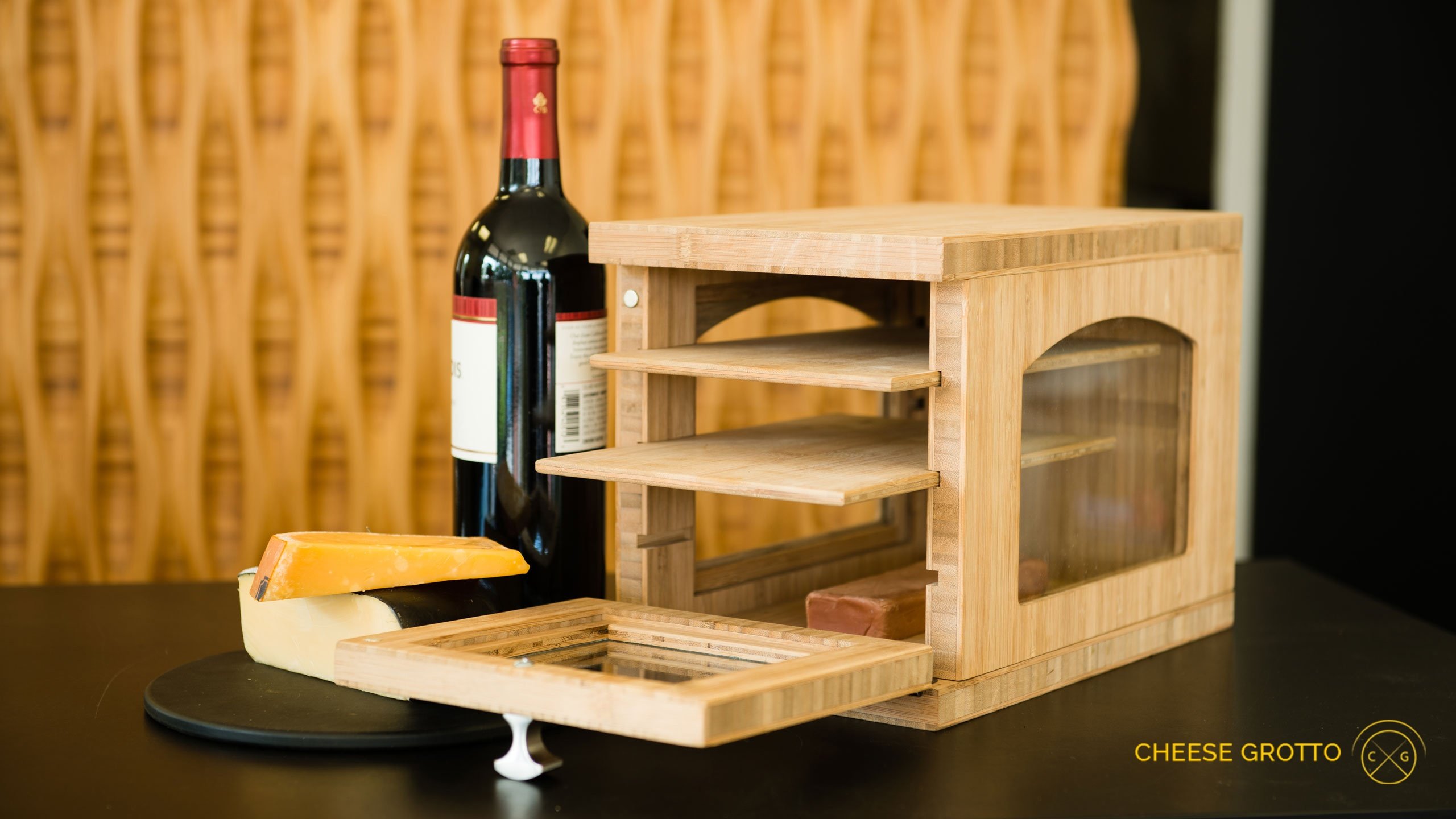 She was also in need of someone who could help design the end-product as well as follow through with the craftsmanship and production quality needed to bring her dream to market. We at Eco Supply & EcoCuts could not be more proud of this partnership and the results we provided.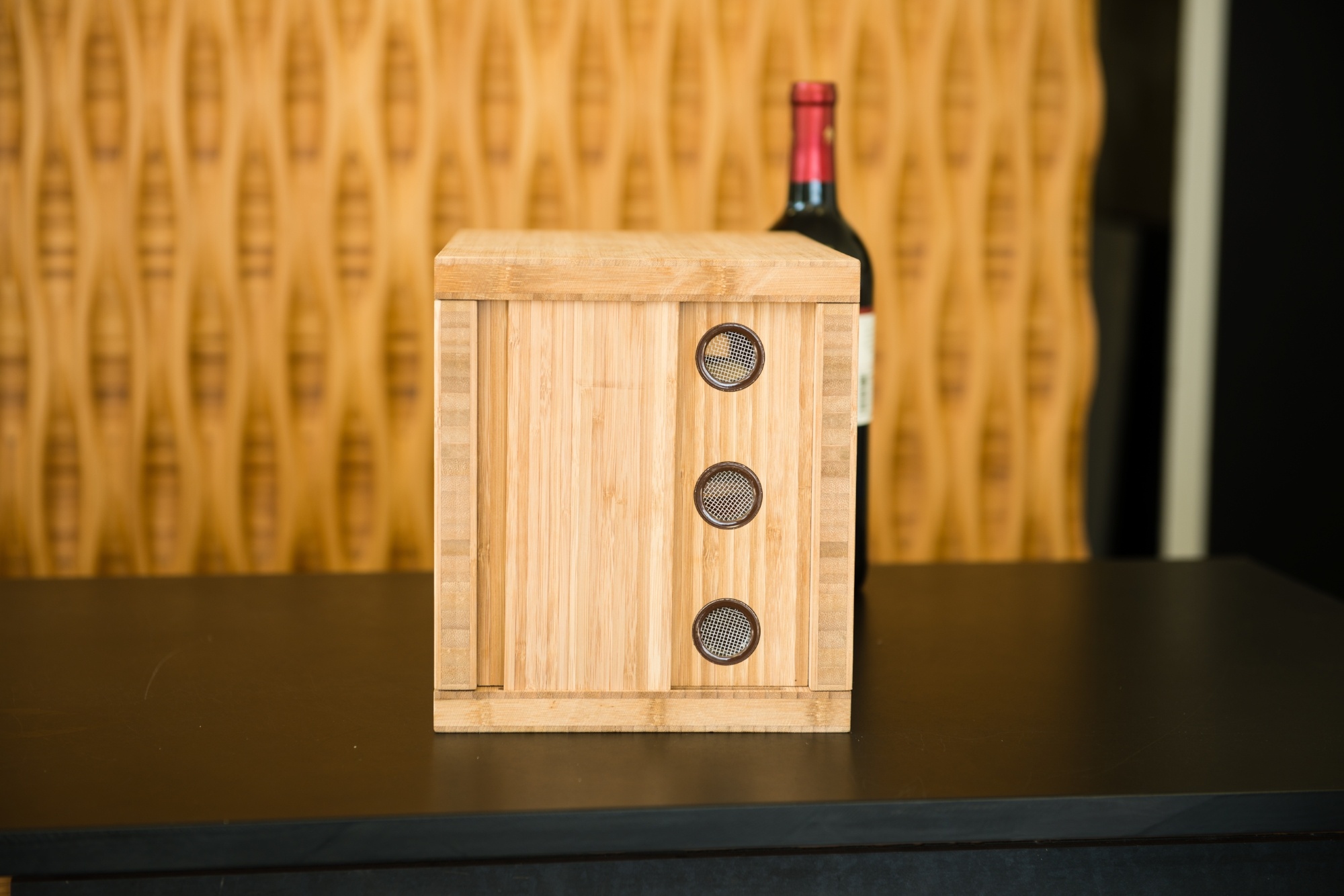 After several months and as many prototypes, Jessica was able to very successfully launch the Cheese Grotto with glowing consumer and professional reviews, important Food and Beverage Industry press coverage, and an impressive start-up sales record. Plans are now in the works for additional models and options in the coming year.