Tekstur was used on this bathroom renovation for the CPCC Merancas Campus, in the Industrial Studies building.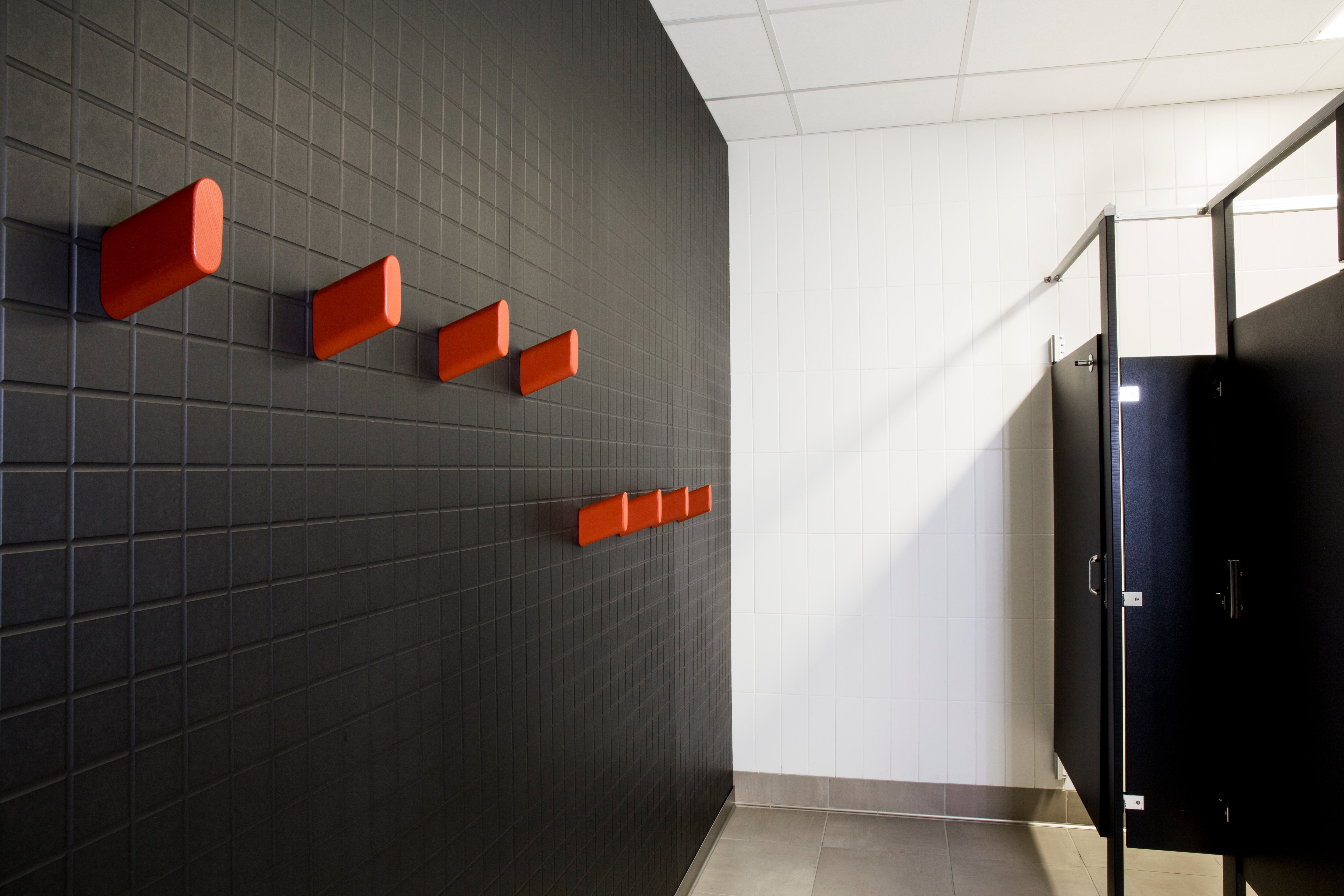 New fixtures, bathroom partitions, floor finish, wall finish and counters were part of the scope. Because the renovation is located on a college campus we needed materials that would stand up to heavy use, wear and tear.
With a clean palette of white ceramic tile on all adjacent walls, the Tekstur panel shines as an accent piece and is the first thing you see when entering the restroom. It speaks well to the industrial nature of the building and has the durability needed for the space.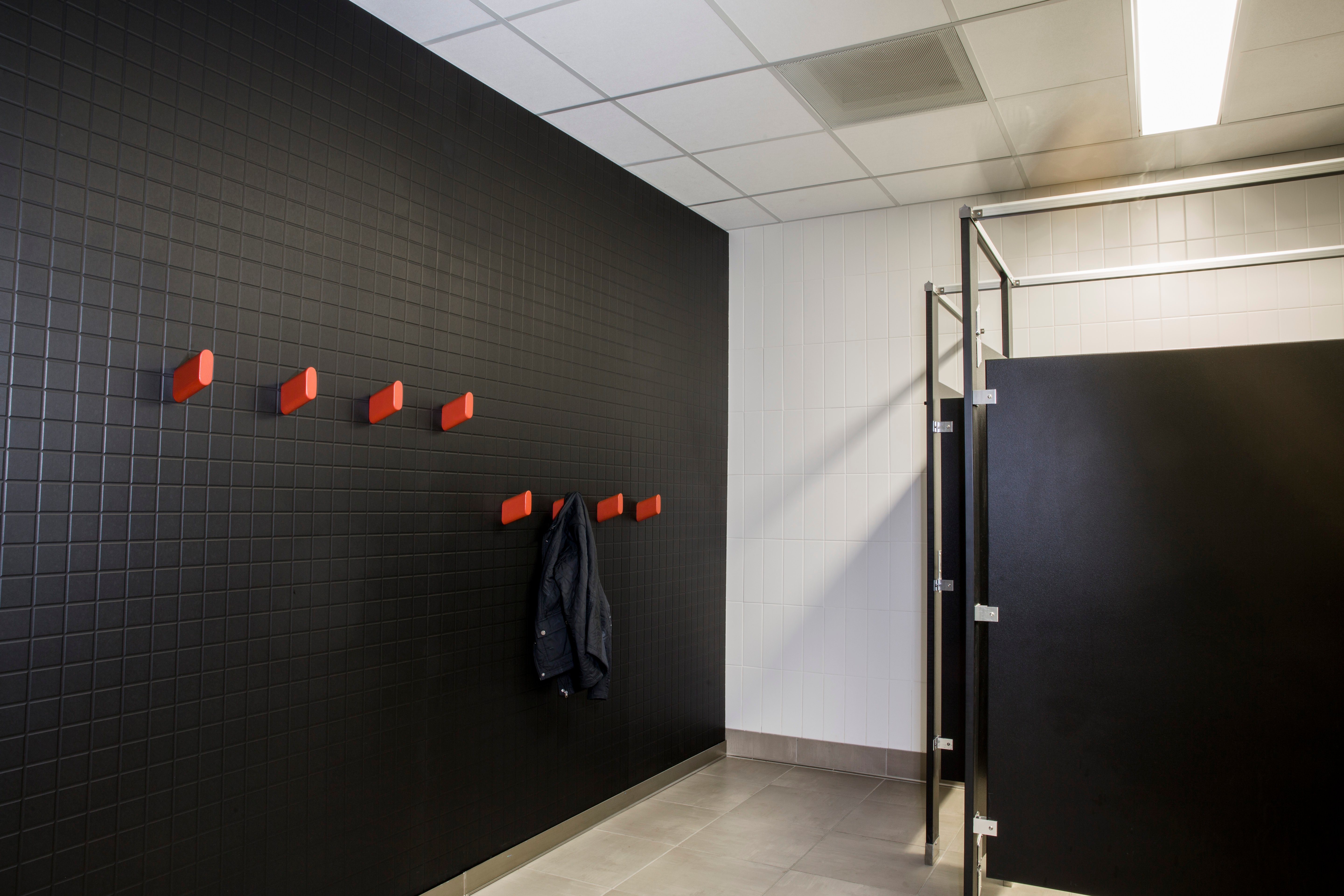 "We also loved the idea of putting a 'paper' product into a bathroom which seems a little contradictory. The matte ebony color was perfect to offset the shiny bright whites of the rest of the space and we added a pop of color with bag hooks located on the Tekstur Panels."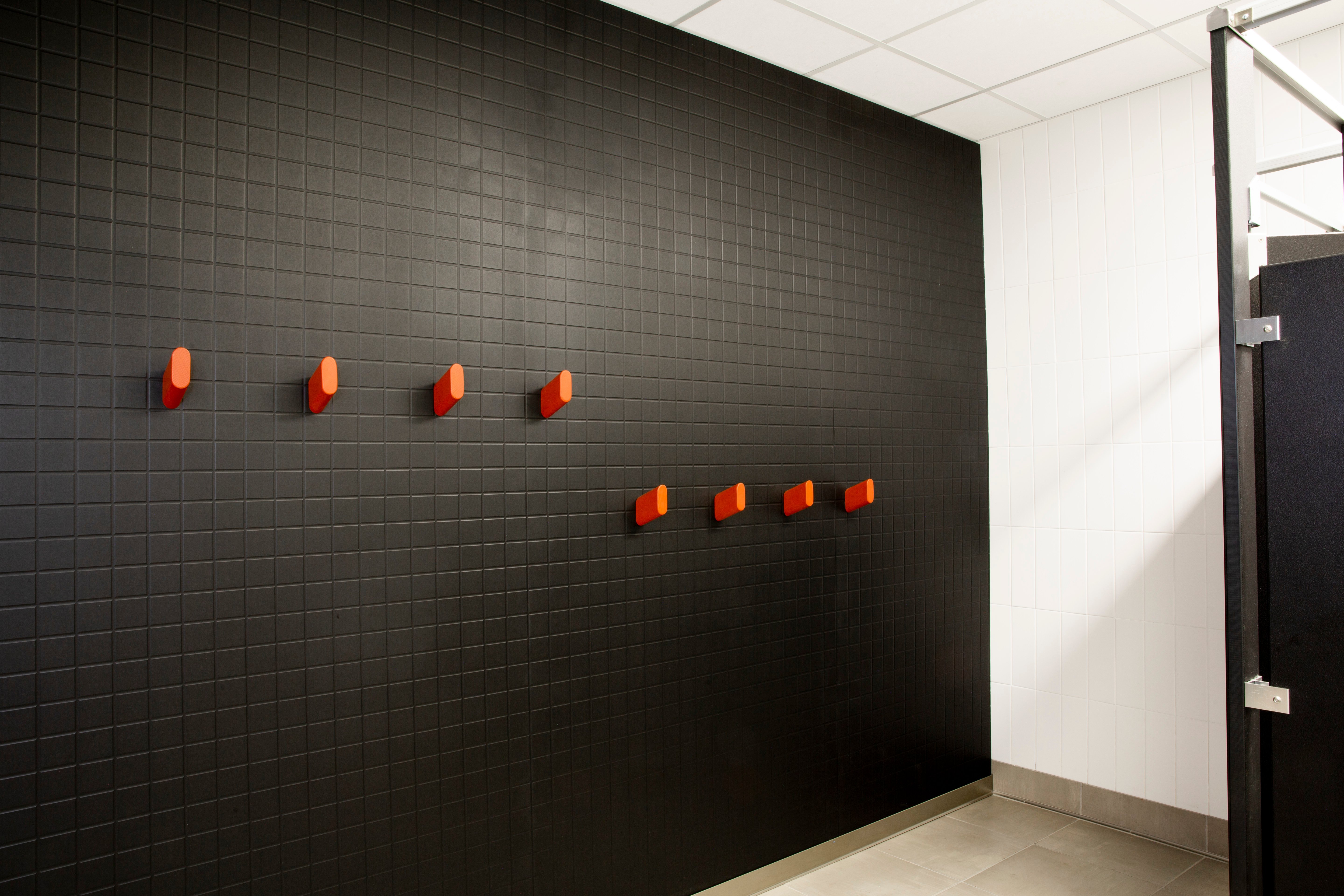 "We love the Tekstur panels for both their durability and aesthetic. It is such an attractive product! We love the Ebony color and have been very pleased with final installation of the panels. It was easy to install and there was no warping or trouble attaching the panels to the existing wall. All in all an outstanding product and we can't wait to use it again!"