Our services division, EcoCuts, recently completed these table tops with quotes CNC milled into a custom Richlite Cascade. The building design was by BKSK Architects. You can read more about the project in the excerpt from the architects website below the photo gallery.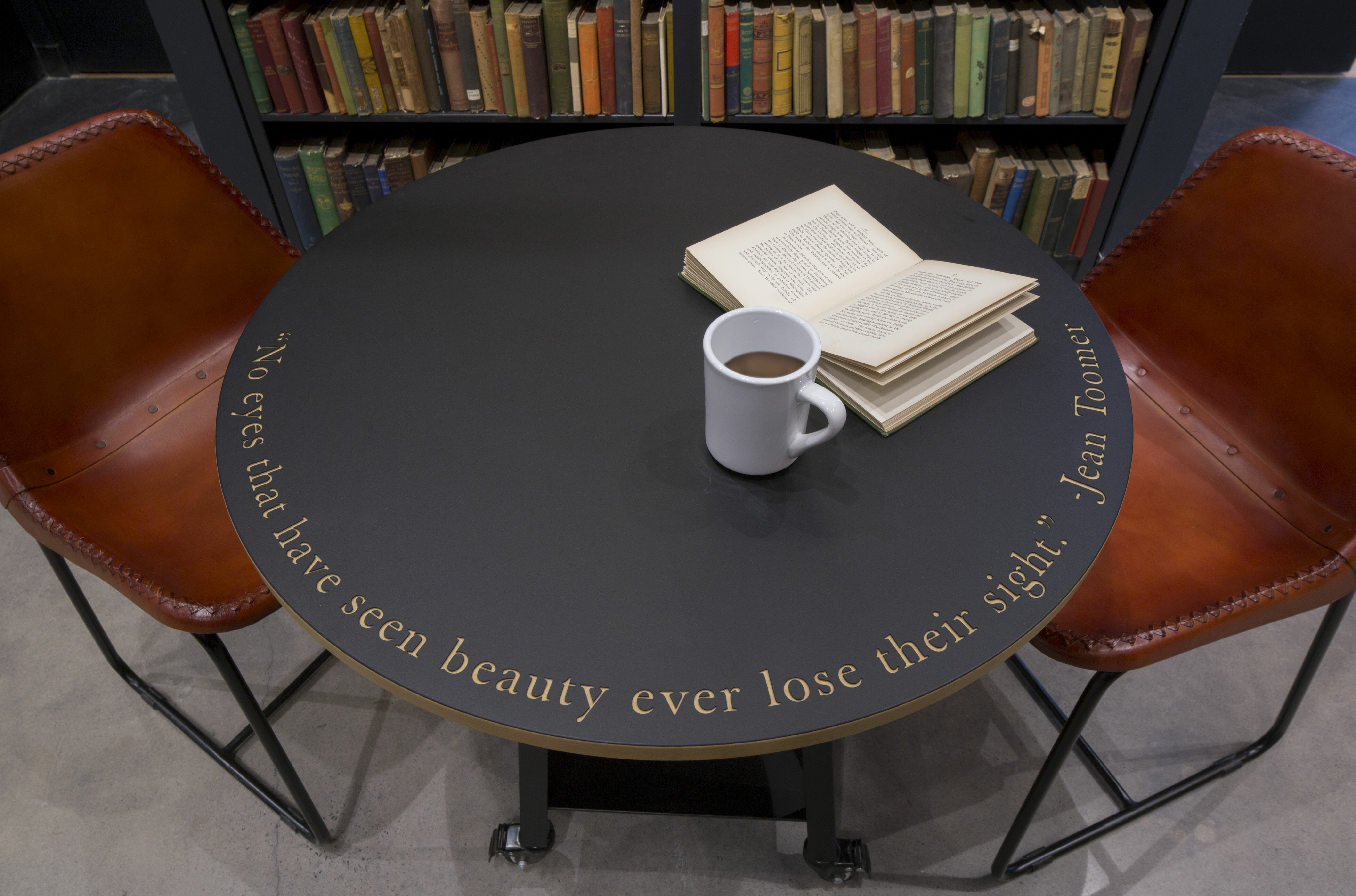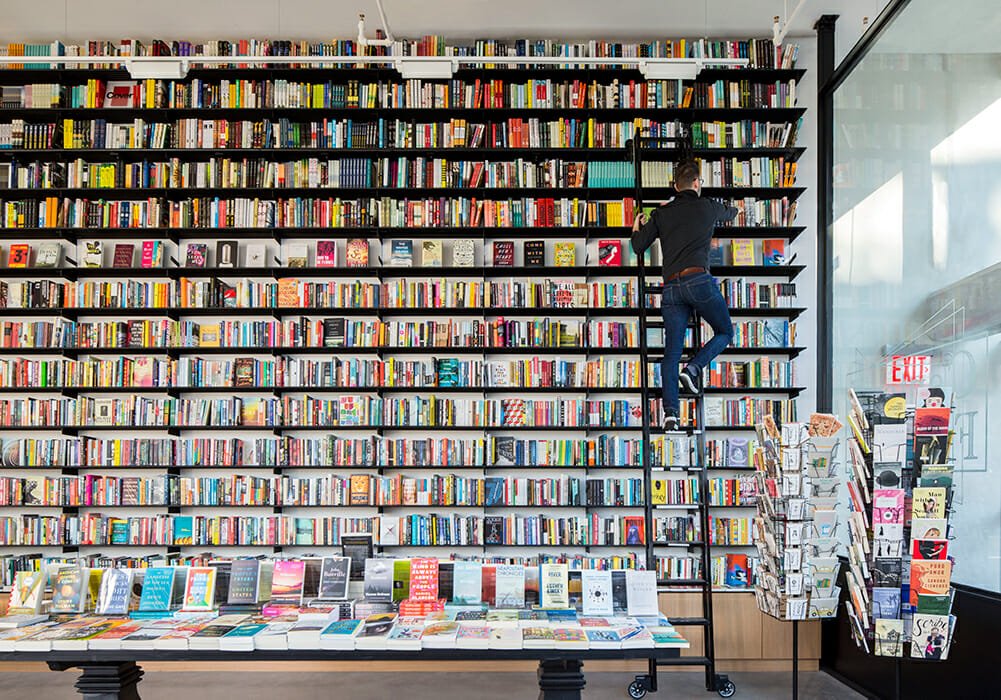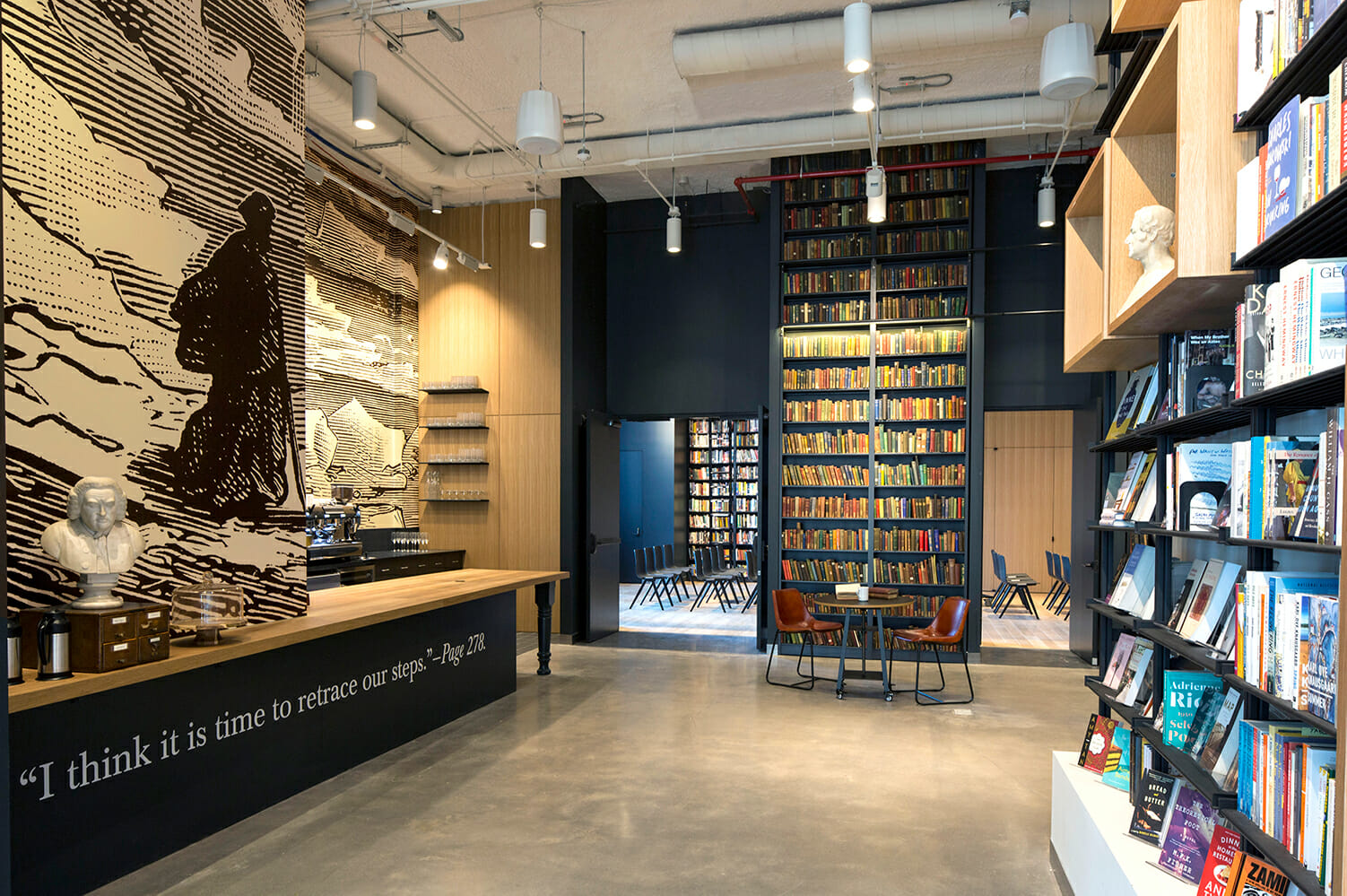 Images © Michelle Rose
Want to learn more about Richlite?
Click the button below to request a Richlite AIA CES course for your firm:
From BKSK's Website:
The Center for Fiction, founded in 1820 as the Mercantile Library, is the only organization in the United States devoted solely to the art of fiction. Its new headquarters, relocated from Manhattan to the heart of the Downtown Brooklyn Cultural District, offers 17,000 sf of resource-rich space to literary professionals and enthusiasts. Programming for the space accounts for housing a circulating collection of more than 100,000 fiction titles, a bookstore, auditorium space for educational programming, a writer's studio, rooms for discussion groups, and administrative support space.

BKSK's design vision is creating a locally-rooted framework for timeless stories: those already written, those currently being put to paper, and others yet spontaneously occurring between New Yorkers and the world around them. The design celebrates the history of the Center in a way that is modern, open and welcoming to a diverse audience that the new Brooklyn home will attract. The architecture is made of stories, through the use of books, text, and art woven throughout the space. It celebrates transparency and scale, that is traditional yet of its time, simultaneously grand and intimate. The space showcases the emerging community of Brooklyn-based makers through the use of custom fabricated furniture, neon signage, and metalwork, including café tables CNC routed with literary quotes, a bench made of books and a graphics program inspired by book plates from the Center's collection. Selective re-use of pieces from the Center's Manhattan home, such as light fixtures, card catalogs, art, busts, and bookcases contribute to a feeling of home for long-time members.

Design elements such as 19th century-inspired metalwork, warm natural materials, and lively environmental graphics infuse the space, securing it as a ''third place'' for work, research and inspiration outside the home or office. Sustainable best practices guide the design, which will meet or exceed LEED Silver standards.