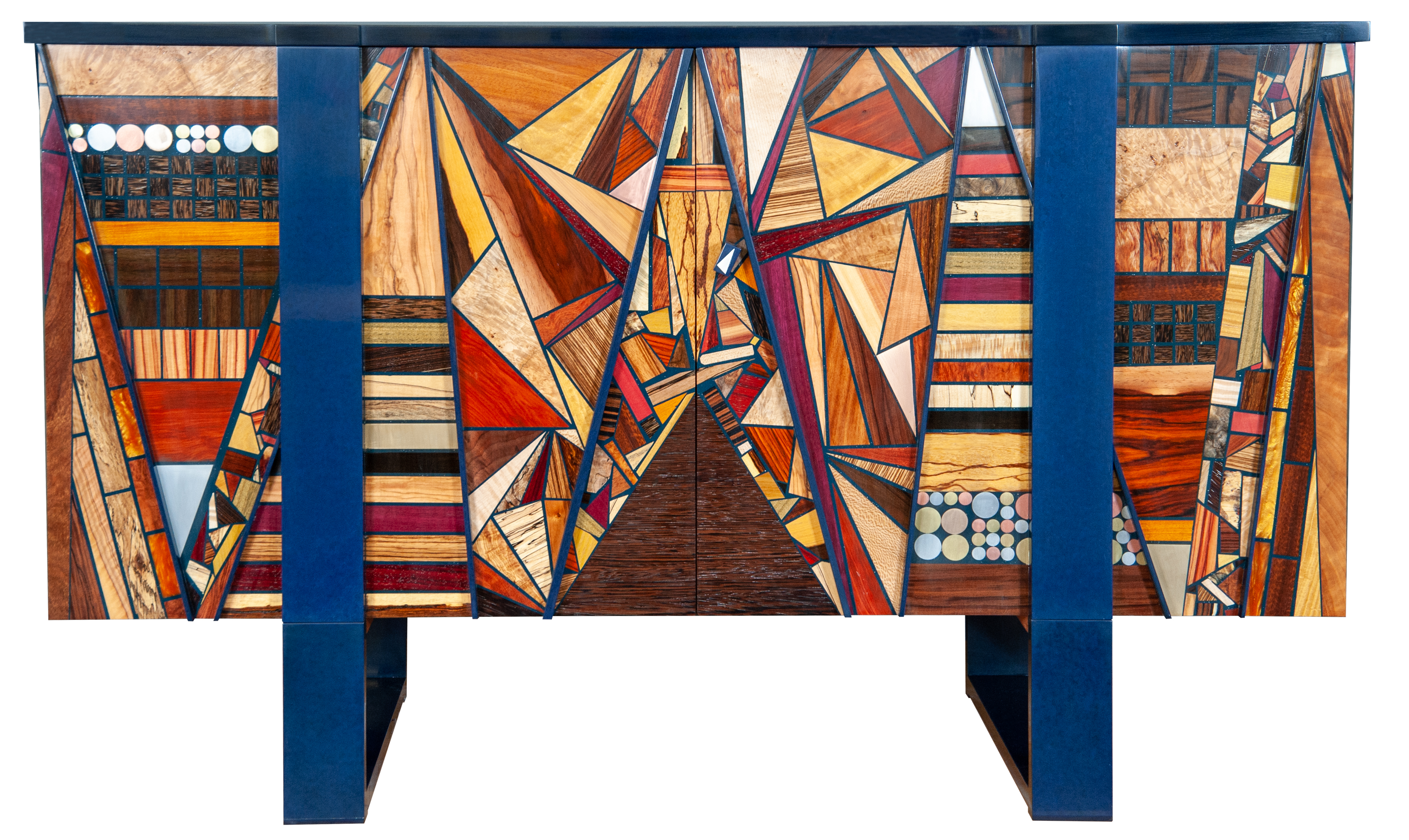 This credenza, Wild Blue, made by Mosart, features 45 different species and figured grain patterns of custom cut 1/8" veneer, along with Richlite Blue Canyon. The piece is a finalist for this year's Pinnacle Awards for maker /designer category from the International Society of Furniture Designers.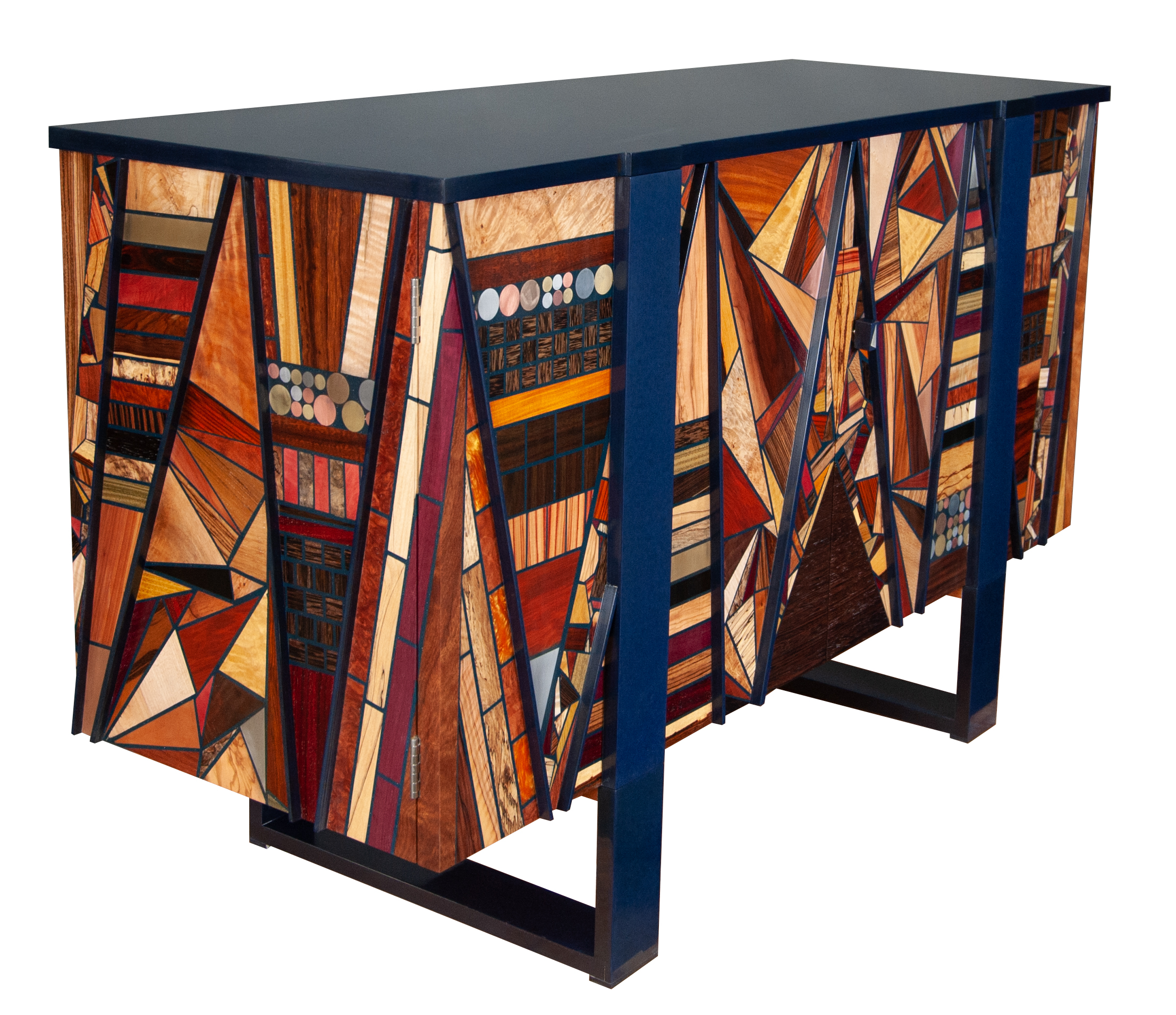 We designed this credenza to be a very functional case piece that is a unique one of a kind piece of functional art that employs our distinctive mosaic work utilizing a myriad of woods and metals applied to the case and doors as if it were a single painting. The contrasting blue top, base, and three-dimensional diagonal partitions add to the dynamics of the piece while not overpowering the mosaic panels which are separated by the same color blue that essentially is the Pantone color of the year "Classic Blue" . We wanted the flat surfaces of the sides and the doors to act as a single canvas on which the over 200 pieces of highly figured and naturally colored and metal wood was applied as if like paint on a canvas using the orientation of the grain as brush strokes and the color of the wood as the paint on the artist's pallet. The patterns of the applied woods represent the "Abstract Expressionism and Cubism movements of the late 19th and 20th centuries. The color, grain characteristics, and shapes of the applied mosaic pieces were carefully chosen for their position within the composition to create a sense of tension and dynamics between the various elements in a manner similar to the paintings of Vassily Kandinsky and Fernanad Leger.
Exhibitions: The credenza cabinet was to have its debut at the 2020 Architectural Digest Shoe in NYC in March 2020, but due to the Covid-19 pandemic it was postponed twice and then finally canceled until September 2021. The piece is currently exhibited on Castillo Gallery website, Artblend website, and Mosart, Inc. website.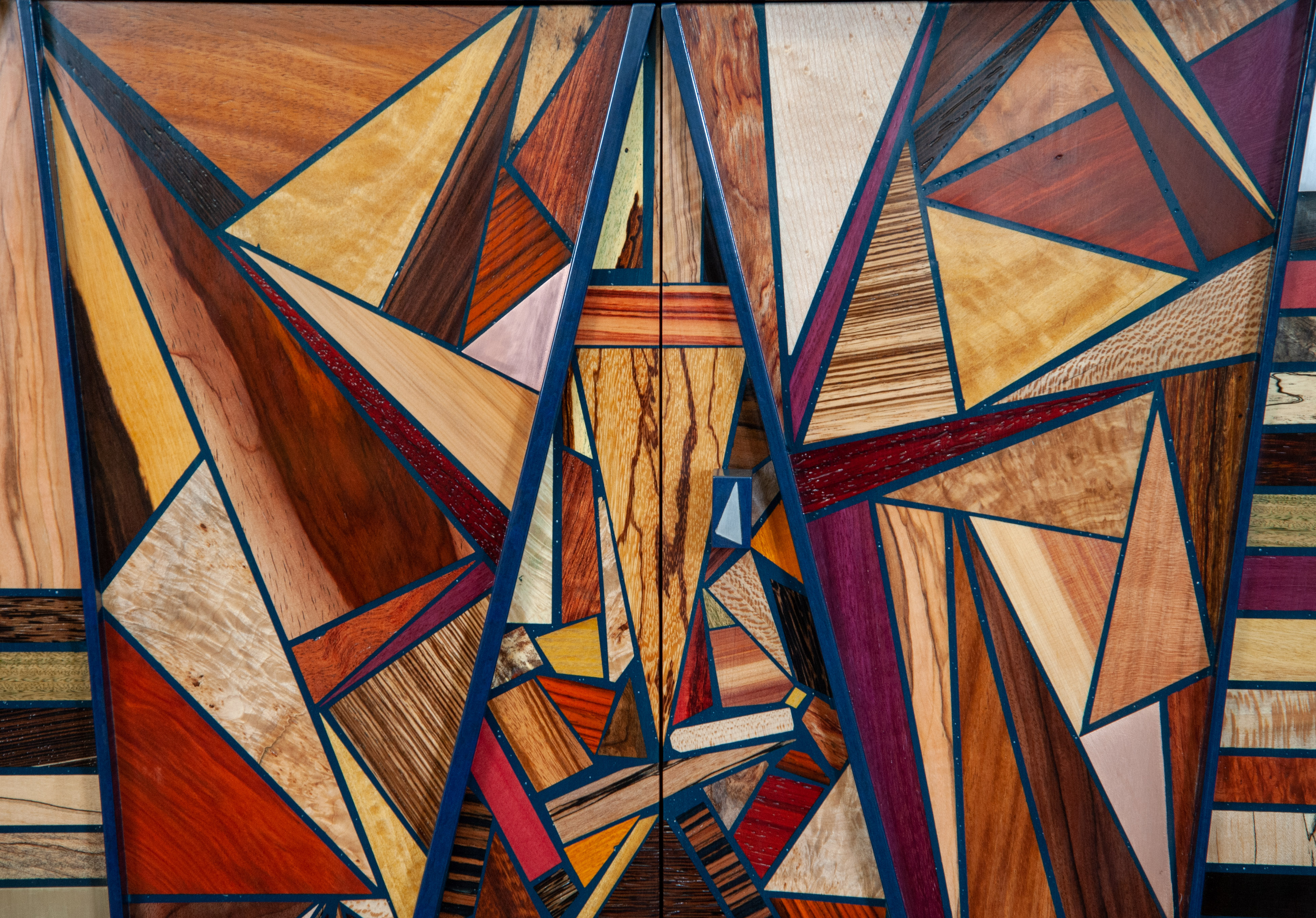 Want to learn more about Richlite?
Click the button below to request a Richlite AIA CES course for your firm: